We discovered Quincy Market and Faneuil Hall in Boston on our first family trip to the city decades ago. The Market captured all of our senses, it was a wonderful medley of sights, sounds and smells, and since we chose to get lunch there, of course taste. Faneuil Hall was built in 1742 by Peter Faneuil as a gift to the city and from the start housed merchants and served as a place to gather. In 1862, Quincy Market was added to create an even larger marketplace. In the early 1970s, street performers appeared on the scene to entertain construction workers and reported have been a common sight even since.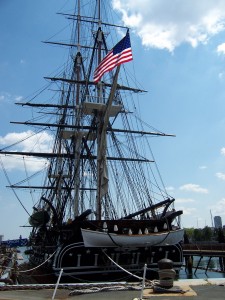 Of course Boston has much more to offer. One of my favorite cities, it has good food, plenty of activities for all ages and of course a wealth of history. Walking the 2.5 mile Freedom Trail, you can see 16 historic locations that led to the Revolution. Tours are available, or you can walk  the trail on your own.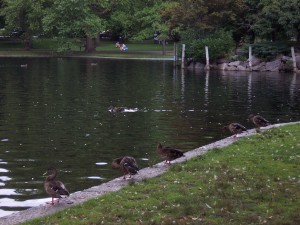 Boston Common, the first park in America is not unlike many city parks. There are statues, fountains and benches, as well as a playground and bandstand. The Frog Pond is a favorite wading place for children in the summer and serves as an ice skating rink in the winter. The park also offers relaxing Swan Boat rides which are propelled through the lagoon by foot pedals. During the ride, fans of E. B. White's The Trumpet of the Swan and Robert McCloskey's Make Way for Ducklings will likely be looking for their favorite feathered friends.