While in Kauai, our adventures included hiking the Waimea Canyon and kayaking the Wailua River. Both were highlights of our trip and things I hope to do again.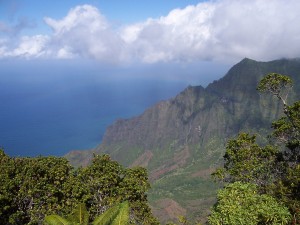 Thankfully I had done my research and knew about Waimea Canyon before leaving home. This is the reason I packed hiking boots for a Hawaiian vacation, causing some to laugh at me. The boots were a must.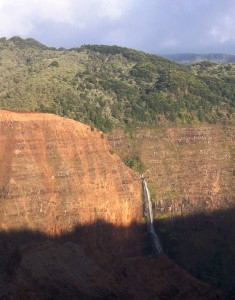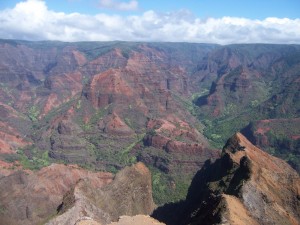 Waimea Canyon is breathtakingly beautiful, with each roadside vistas more impressive than the last. Waimea Canyon State park is the largest canyon in the Pacific.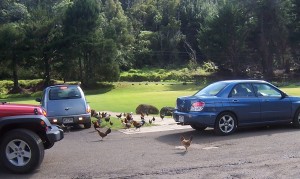 Ten miles long and more than 3,500 feet deep, it is on the western side of the island and is only accessible from the 18 mile long Rt 550. The hiking is rugged. At times we questioned whether we had gone off trail; unlike many other state parks I have hiked, there are no guardrails.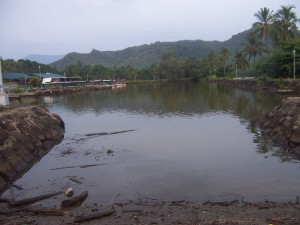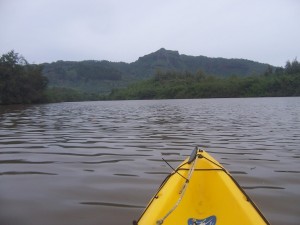 The geography of the Wailua River, on the east side of the island was completely different. We chose Wailua Kayak Adventures to guide us down the river and on a very muddy hike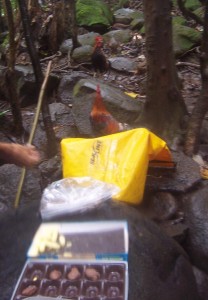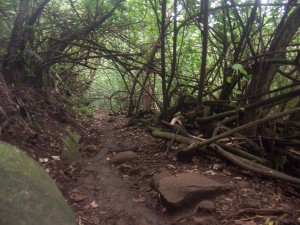 through the rain forest to the Secret Falls, where we took a break and snacked on mangoes and chocolate! Our knowledgeable guide pointed out flowers and seeds and told us that the hibiscus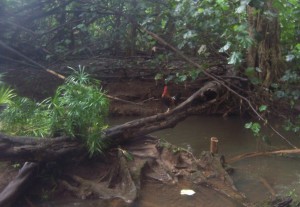 flower can forecast the weather. The flowers apparently bloom yellow and turn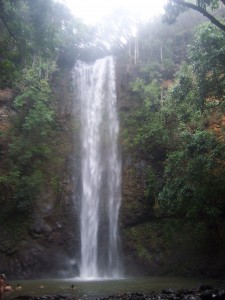 red within 24 hours. If bad weather is approaching (also known as "big water"), the color changes much faster. A light rain started while we were heading back and the river had many red hibiscus blossoms floating.