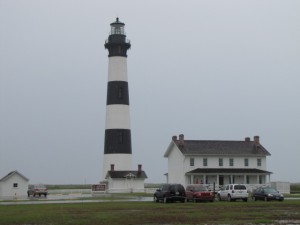 The Outer Banks of North Carolina, the barrier islands that run along Rt 12 on the coast of North Carolina, are home to a number of beach towns and  a popular vacation destination. Although the beaches are beautiful,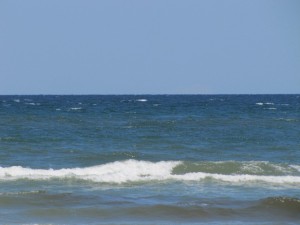 there are many other things to do and explore while you are there. There are of course, many restaurants and shops, as well as activities, such as mini golf and climbing structures, but there are also a number of historic sites to explore.
The Fort Raleigh National Historic Site is the location of the first English settlement in America, which tragically ended in mystery. All 117 people in the colony vanished without a trace. At a ranger-led talk at our visit, we explored the possibilities and most popular theories. A live performance, The Lost Colony is held during the summer months by the non-profit Roanoke Island Historical Association. The nearby Roanoke Island Festival Park, a North Carolina Historic Site offers a peek into history as costumed interpreters demonstrate life in the 1585 settlement or onboard the Elizabeth II, which represents one of the seven ships bringing colonists to America in 1585.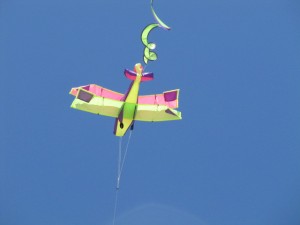 The Wright Brothers National Memorial at Kill Devil Hills celebrates the birthplace of aviation. While there, one can visit the Flight Line where history took place, peek into 1903 camp buildings and explore the Visitor's Center.
As is common with coastal land, nature has shifted the coast and created and moved dunes and inlets. Numerous hurricanes have changed the structure of the Outer Banks, which have effectively served as a protector to mainland North Carolina.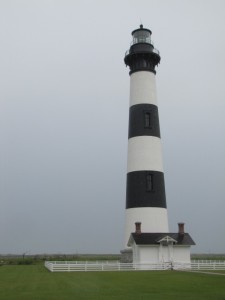 Between Corolla and Cape Hatteras. there are 5 lighthouses. Just south of Nags Head, the Bodie Island Lighthouse (pronounced "body") stands 150 feet tall and is open to climb subject to weather conditions. On the day of our visit, thunderstorms threatened so admission was limited to the ground floor. The other lighthouses are the Currituck Lighthouse in Corolla, the Okracoke Lighthouse (which is the nation's oldest operating), the Cape Hatteras Lighthouse (the tallest brick lighthouse in the country), and the Roanoke Marshes Lighthouse.
The Graveyard of the Atlantic Museum in Hatteras delves into maritime history. The coast of North Carolina is known for its density of shipwrecks, which is one of the highest in the world. The waters are known for their tales of pirates and Civil War battles, as well as engaging with submarines during the World Wars.
We only had a week on the Outer Banks, so we still have much to see. I look forward to future visits and to further exploring the historic sites.