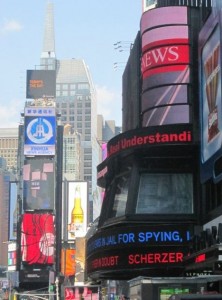 Times Square is what many people visualize when they hear New York City. The iconic intersection at Broadway and Seventh has been featured in film for decades, and is a typical stop on a NYC tour, attracting an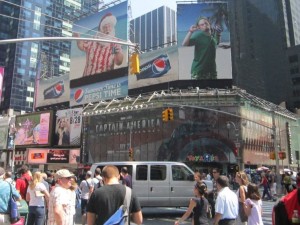 estimated 360,000 pedestrian visitors a day and many more each New Year's Eve when crowds gather for the annual ball drop. The first electrified advertisement appeared in 1904; today the area is buzzing with a multitude of lights and sounds that can be quite overwhelming.
The question of what to do is complicated as there are so very many options. Theater, museums, shopping and restaurants are all in abundance and the crowds are pretty much a constant. Times Square is full of characters. One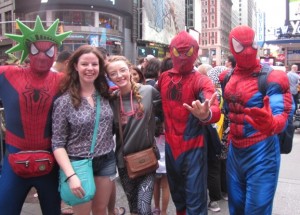 day last summer, we encountered not one but three men in costume, dressed as Spiderman. Other superheroes, as well as children's characters such as Sesame Street and Disney characters are more than happy to pose for pictures, hoping to earn tips. (Tipping is appreciated, but not required, and signs alert visitors to report aggressive behavior.)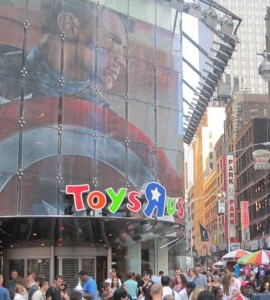 One of our regular stops when in the area has been the now-closed flagship Toys R Us store, which felt more like a playground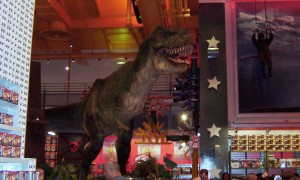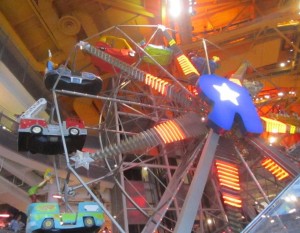 than a store. Exploring the four floor retailer was an adventure to share with out-of-town guests. Where else can you find a 20-foot tall roaring dinosaur, a 60-foot Ferris wheel, a life-sized Barbie house and life-size Lego creations?