Bats Get a Bad Rap, But We Need Them to Survive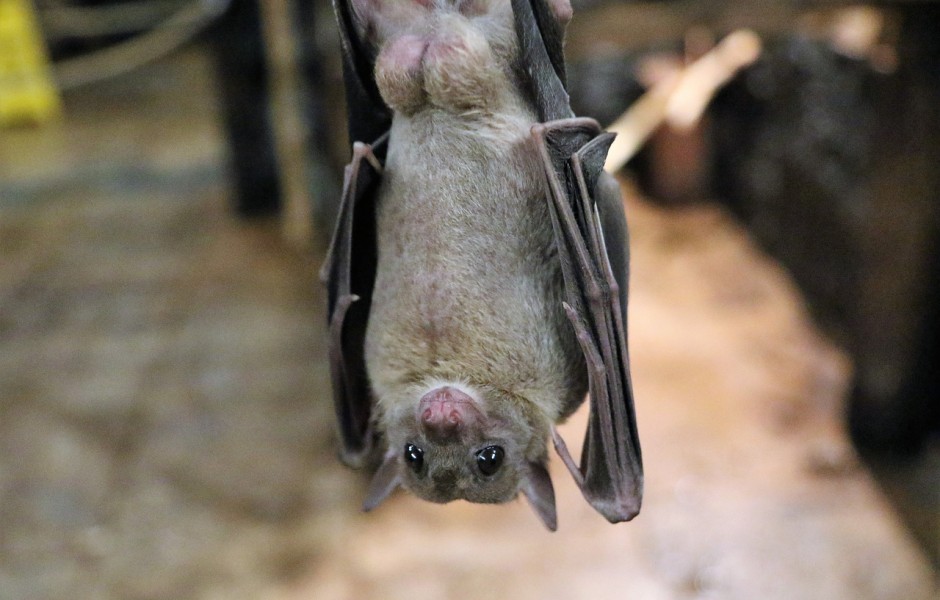 National Bat Week is October 24 – 31! Started last year, Bat Week is intended to bring attention to the importance of these unique mammals, as well as the threats they face. Though feared and mistrusted, bats are shy and gentle as well as important to our survival.
Bats help agriculture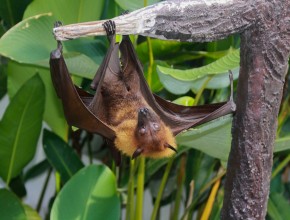 Bats are wonderful pollinators and help ensure crops such as bananas, peaches, cloves, carob, agave and balsa wood aren't threatened. They also contribute to our ecosystem by spreading the seeds of flowers and plants. Unlike birds, they are unafraid to cross large areas of open space and greatly contribute to the rejuvenation of bare areas caused by fire or overharvesting. According to Bat Conservation International (BCI), bats may be responsible for 95 percent of new growth in these areas, which in turn provides shelter for birds and primates. These other animals spread other (and frequently different) seeds, adding to the diversity in a forest. Among other things, bats have been known to spread the seeds of such tasty treats as avocados, dates, figs and cashews.
Besides contributing to growth, bats also help prevent crop damage and loss. They are experts at insect control and eat their own body weight each night. They favor mosquitoes and pests that attack crops, making them rather popular with farmers. A favorite meal for the Mexican Freetail bat is the corn earworm moth, known to damage a number of agricultural crops, from artichokes to watermelons. Research in 2006 indicates that these bats saved Texas cotton farmers more than $740,000 a year. Scientists further estimate that bats save U.S. farmers $3.7 billion a year through a reduction in crop loss and pesticide use.
They are not winged mice

Though they resemble mice, bats are not rodents, but their own order of mammals: Chiroptera , literally, "Hand winged." Unlike birds, their wing structure resembles hands, with thin skin between each appendage. The thumb is small and has a nail used to hold food. Bats are the only mammals that can truly fly. Due to their small pelvic girdle, they cannot stand upright which explains why they hang upside down. Unlike humans, blood does not rush to their heads (due to their low body weight gravity does not have a significant effect on them), so they are able to remain upside down for long periods of time.
There are more than 1300 species of bats worldwide. About 70 percent of these eat insects, while most of the rest eat mostly nectar and fruit. Three species subsist exclusively on blood. These Vampire bats are small and feed on blood from cows, pigs, and chickens. Their bite is so slight it may not even be felt. They live in southern Mexico, Central and South America and drink about 1 tablespoon at each feeding. Despite the scary association, vampire bats are caring and social; they will feed sick or elderly bats and will adopt orphans and share food, even when that food is scarce.
There are 50 species of bats in the U.S. and Canada, with most other species living in tropical regions. The largest of these are mega bats which live in the rainforests of Australia, Asia and Africa,  also known as flying foxes. The largest bat is the Malayan flying fox in Asia which weighs about 2 pounds and has a wingspan of up to 5 feet. This bat eats pollen, nectar, flowers and fruit. On the other end of the spectrum are micro bats, which have large ears, small eyes and small bodies and use echolocation to find food. The smallest is Kitti's hog-nosed bat, also known as the bumblebee bat. It is found in Thailand and weighs 2 grams and has a 6 inch wingspan. Kitti's bats eat insects.
Bat habitats and lifestyles vary by species
With such a variety of species comes a variety of habitats and lifestyles. Many live in caves, mines, and abandoned buildings. About 50 species live in National Park lands. Of these, most eat insects and live in caves or cave-like structures. Overall, most bats live in colonies in dead trees, caves, under bridges and in abandoned buildings, but some are solitary and make their home in trees. Some have one baby once a year, some have twins, a few have 3 to 5 at once. Tropical fruit bats have one baby twice a year. Like other mammals, bats nurse their young and are good, attentive parents; a mother can find own baby even among millions of bats.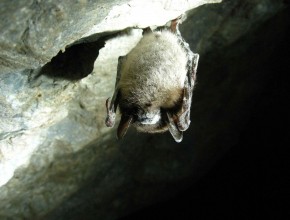 Some migrate for winter, others hibernate in a cave or other warm place. Though 70 percent of bats are primarily predators of night insects (eating 3 to 6 thousand insects a night), some have been known to also eat fish, frogs, rodents, lizards and birds. Their life expectancy is typically 10 to 20 years; the oldest known lived to 41. Bats have been on the earth for a long time. The oldest bat fossil found is 52 million years old.
You may have heard the expression, "Blind as a bat," but in fact bats can see quite well. Their special abilities at echolocation are used primarily for hunting while seeking out prey, not navigating. They can fly as fast as 45 mph with reports of recorded speeds over 50 mph. They have been known to fly as high as 3000 feet above the ground. Another myth is that bats are common carriers of rabies. In fact, less than 1 percent test positive for rabies, and less than 40 people have gotten rabies from a bat in last 50 years.
About half of bat species are threatened or endangered
Bats face numerous threats: habitat loss, pesticides, and white nose syndrome caused by fungus in bats that hibernate in caves. First discovered in 2006, white nose syndrome has spread to 29 states, mostly in the northeast, but has also spread westward and to five provinces in Canada. The USDA says more than 6 million bats have died from white nose syndrome in 6 years. An additional danger has come from an environmentally-friendly source: encounters with wind turbines ( it is estimated that hundreds of thousands of bats each year are killed either through collision with spinning blades or by rapid pressure changes; changes are in the works to reduce this threat).
Humans can help stabilize the bat population by installing bat houses and bat gardens. Bat houses can be purchased or built and should be placed 12 to 15 feet off the ground, facing an open sunny location. They can be attached to a pole, the side of building or in a tree. Planting native plants can help attract bats to your yard provide food for them and insect control for you. Since they tend to most active after dark, you can plant night blooming flowers.
We can provide further protection by limiting human activity in caves that house bats. This gives them a safe place to reproduce and raise young. Chesapeake and Ohio Canal National Historic Park in Maryland has taken steps to do this by installing gates in Stickpile Tunnel that allow bats through but not humans after discovering vandalism in two canal tunnels.
Tips for bat removal from home
If one gets lost and finds its way into your home, do not try to handle it (bats may bite if threatened). Open the windows and close the door to the room to allow it to escape. If this is not a viable option, you can capture it in a box (wear thick work gloves) and open the box outdoors, on its side so that the bat can fly out. If a bat has bitten someone, keep it in the box and contact your local health department.
If several bats have already set up residence in your home, search for where they are entering/leaving (watch outside for an hour starting at sunset). During the day, cover any openings with screen or plastic mesh, attaching at the sides and top, leaving the bottom open for the bat to escape. Leave this in place for about a week to make sure all the bats are gone, then seal the opening. Note; this should only be done from April to May and August to September. In the summer, baby bats will be trapped inside alone and in the winter, hibernating bats will be trapped inside. Installing a bat house nearby will give them a place to move to.
Save
Save