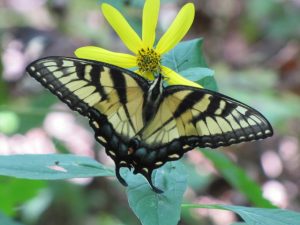 Today is World Kindness Day. Begun by the World Kindness Movement (a coalition of organizations promoting kindness throughout the world) in 1998, the goal of the day is to promote a kinder world. Organizations and schools plan a variety of events such as handing out cards and flowers, organizing flashmobs or even a giant group hug. It is a day to set aside differences and unite in the common goal of being kind.
I don't think the world has even been in more need of kindness than it is today. We need to look beyond ourselves. See all people as world citizens. Search for our commonalities. Let go of the past, not hold onto feuds, especially those between our ancestors. We need to be joiners, not dividers.
While setting aside a day to be kind, the goal should be to carry the concept over beyond the day. We need to make a conscious effort to not fall back in to the same patterns, but to continue to be kind. Is important that we see others as having equal value and potential.
Kind acts can be big or small. Some groups are planning large events such as handing out small gifts like candy or flowers to thousands of people, organizing a giant group hug or flash bob dance. Schools may participate by planning group activities involving service or donations or making note of good deeds performed. Those looking for organized efforts can contact a member organization of World Kindness USA, a non-profit organization works to support and encourage kindness in the United States through cooperation with organizations and community groups, local governments and even individuals.
Some suggestions to spread kindness today and every day:
smile at someone
give a sincere compliment
say hello
provide assistance or support
avoid gossiping, making negative comments
pay it forward (feed a meter, pay for the next person at the drive through or toll)
let someone go ahead of you in line
recognize good service (some companies reward employees  for customer comments)
send a "thinking of you" card
pick up trash
donate gently worn items you no longer need
forgive someone (or yourself)
visit sick or elderly who can't get out
Whatever the method, the result is the same. Acts of kindness made people feel good, both the givers and the receivers. Kindness results in people feeling appreciated, understood and loved. Kind acts cost little, but can have great benefits. How are you going to be kind today?