book review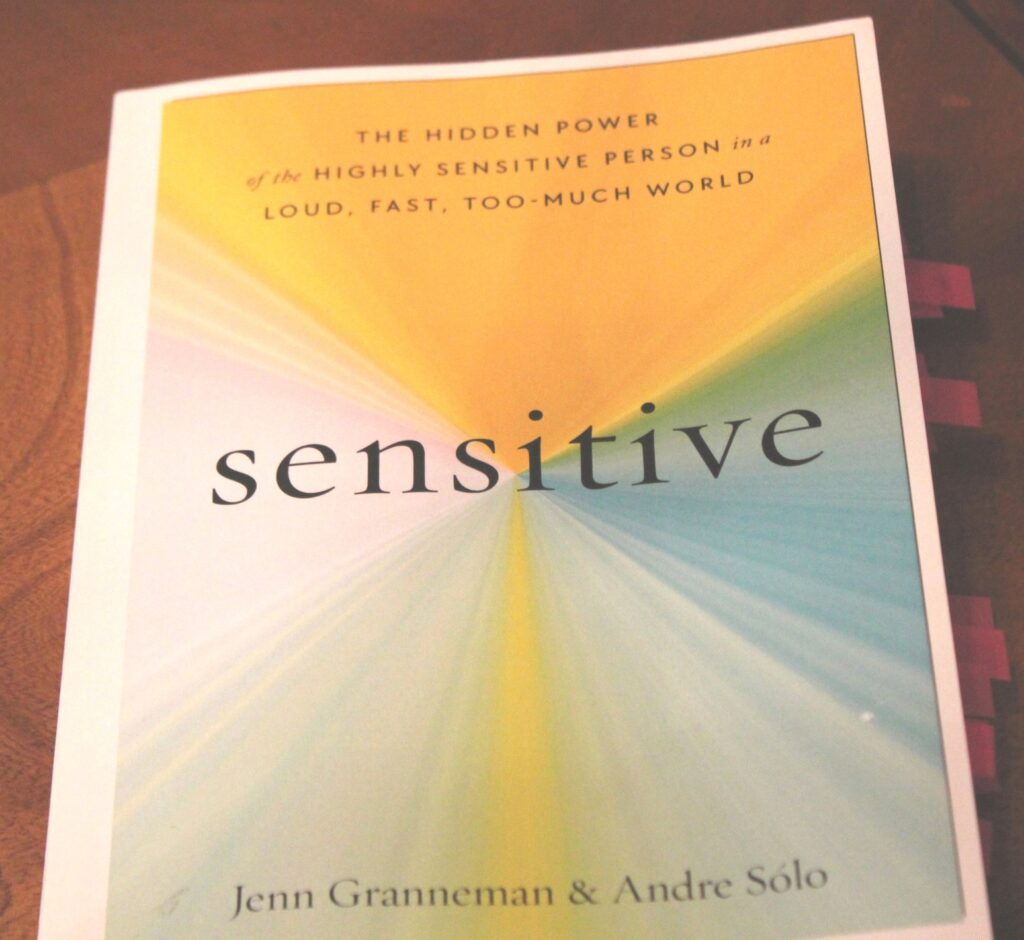 New Book Reveals the Hidden Power of Sensitivity
Sensitive: The Hidden Power of the Highly Sensitive Person in a Loud, Fast, Too-Much World, by Jenn Granneman & Andre Solo, takes a positive look at what is too often deemed a negative trait: being a sensitive person.
Using science and data to back up their assertions, the people behind the online communities Sensitive Refuge and Introvert, Dear, convincingly advance the idea that sensitivity is actually a superpower. They explain that those who are more sensitive are more responsive to stimuli in general, which makes them more aware of the world around them. This makes them good friends, lovers, parents, employees and employers.
Sensitive people, the authors say, suffer more than others in toxic environments. Since their sensory systems are "always on," it makes sense that these individuals may need more time to rest and process information than others do. These individuals can be easily overstimulated, but under stimulation can also be a problem, as it can lead to boredom and restlessness, or even depression. However, it is also true that sensitive people also reap more benefits in supportive environments; This will be a relief to parents — there are things they can do to help their sensitive children thrive.
Of course the book touches on emotional intelligence and the importance of acknowledging and naming our feelings. Granneman and Solo debunk the dreaded "Toughness Myth," the idea that showing emotions implies weakness, and they emphasize five gifts sensitive people possess: empathy, creativity, sensory intelligence, depth of processing, and emotional depth.
In a sense, this book is a gift for sensitive people (and those who love them). It includes a toolkit to learn techniques to help them thrive in a "too much, too loud, too fast" world. It is important, the authors say, to find a "lifestyle that works for your sensitivity, not against it." The book presents ways to lessen the pain of empathy and offers tips to help with relationships of all kinds: friendship, romantic, parent/child or employer/employee.
Anyone who has been told they are too sensitive (or who has suppressed their emotions to ensure they don't hear those words) will see themselves in this book and find solace in knowing they are far from being alone. (The authors cite statistics showing that nearly one in three people can be labeled sensitive.) But the book's contents are also valuable for those less sensitive individuals who want to understand and help their loved ones who are.
Note: Though a copy of this book was provided free of charge, no compensation was provided for this review. It is the honest opinion of the writer. KY