These 25 Girl Warriors Are Poised to Save the Planet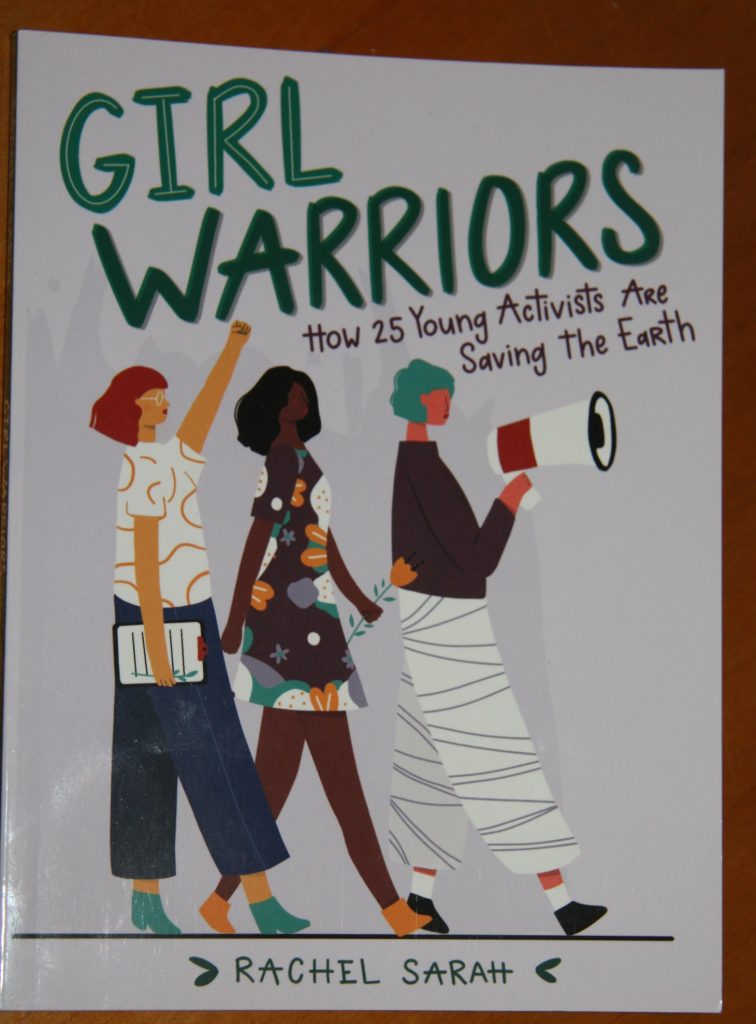 GIRL WARRIORS, How 25 Young Activists Are Saving the Earth, by Rachel Sarah, is an educational and encouraging collection of short biographies. In this middle grade book, 25 remarkable girls and young women around the world share their stories of how and why they chose to speak up, and, in many cases, spend time and money establishing non-profit organizations. The book highlights a number of climate issues and shows some ways individuals can some together to combat them, proving that hope is evident in the next generation.
These climate activists all began at a young age (as young as seven) to advocate for the environment while "adults around them destroy the Earth." These courageous young people may come from different communities and cultures, and have different perspectives and priorities, but all have made a commitment to make the world better. In some cases, their fight against the forces behind violence, racism and greed initially meant standing in protest alone.
Fearless and determined are good words to describe all the members of this group of 13- to 26-year-olds. They all come from supportive families (some parents laid the foundation for environmental concerns; others went along for the ride), but their projects have been their own. Through their activism, all have become familiar with bureaucratic obstacles and the stress that comes with attempting to change hearts and minds. One young activist, Haven Coleman, likens "[t]rying to get adults to change their behavior [to] potty training a kid."
Several report often being the youngest speaker at events, but that hasn't deterred these young women – they know what is on the line. Activist Bella Lack sums up the underlying motivation succinctly: "Our fate is bound up with that of other species, and harming them will undoubtedly harm us." It may surprise some that Greta Thunberg is not one of the 25 profiled here. Even so, she seems to be ever-present in the book; most of these profiled individuals were inspired and encouraged by her, and several shared a stage or protest steps with her.
An exciting bonus in the book is the inclusion of each activist's Instagram handle. Not merely a collection of accounts with pretty photos, here is an assortment of accounts that convey serious messages and include some impressive bios (especially considering that some of them are barely old enough to have an account). These include not only titles such as "founder," "advisory board," and "[award] recipient," but also "TEDx speaker," "youth ambassador," "BBC 100 most empowering and influencing women's list 2020," and "Teen Vogue 21 Under 21."
GIRL WARRIORS is enlightening and inspiring. If the future depends on the actions of our teens and young adults, this book shows that, if we pay attention and make necessary changes, we just may be in good hands.
Note: no compensation was provided for this review. It is the honest opinion of the writer. KY