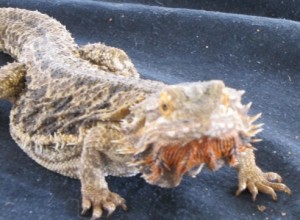 Sorry for the profanity, but "Read the Gosh Darn Story…" just wouldn't get your attention. Headlines are meant to grab your attention and get you to react. After all, the best writing in the world is useless if no one reads it. While commenting on a story is your right, and in many cases is encouraged by the publisher, doing so indiscriminately can make you look bad, and people may judge you as being lazy, foolish or just plain ignorant. Taking things too far can even get you banned from your favorite social media sites.
If something you read touches you, or your immediate response is "Me too!" or for some reason you just love the story, by all means go ahead and comment. From a writer's perspective, some days these morsels of praise are what keep us going.
It's okay to set the record straight
On the flip side, if you disagree with something you've read and feel the need to say so, go ahead and comment, just remember that it is possible to respectfully disagree. Perhaps something the writer said has hit a nerve and you are offended. While it may be wise to first look at why you are offended and whether that is reasonable, go ahead and comment. If writers are thoughtless or cruel or have their facts wrong, this should be pointed out. Few writers are deliberately offensive and many will appreciate the comment, provided it is given in a polite, respectful manner.
People don't always agree
Remember that opinion pieces are just that — opinions. Writers know that not everyone will share their opinion. Many welcome the opportunity to hear other opinions. All of us are deeply influenced by our own personal experiences and can learn much from the experiences of others. Again, respectfully disagreeing means your words are more likely to be heard.
Before you leave that comment, first read the piece. Headlines don't tell all (and in some cases, they tell nothing). Realize that headlines are an editorial decision and in many cases are not chosen by or even run past the writer. The best headlines attract attention and reflect the essence of a story, but those headlines are increasingly rare. Even with a good headline, you don't really know what the writer is saying without reading the story.
Do more than skim
Really read the story. If you feel strongly enough about the content that you must comment, it is not enough to merely skim. Many things can be lost when one reads quickly, skipping sections. While we are taught in school to make our main point in the first paragraph, that is not how stories are always written. There is also the chance that the story is not what is seems. Maybe it's fiction (remember the debut of "War of the Worlds") Sometimes writers use special literary techniques such as satire to make a point. Perhaps you and the writer fully agree on the issue, but the first paragraph made you too angry to get to the place in the piece that this is revealed. If this is the case, maybe you shouldn't comment (at least not now, you can always go back and comment later). Perhaps it is a reported story and quotes someone. You can't assume that the writer agrees with the speaker, though if you are reading the whole story, the writer's opinion generally comes through in the rest of the piece. If you've read and understand the point made and feel the need to, go ahead and comment (if you don't understand at all, that may also be a cause to comment). Again, be respectful.
Look at what others have said
Before you comment, read the other comments. If you have a question, it is likely someone else has asked it. This is a challenge if there are already hundreds of comments, but if it isn't worth your while to at least skim these, is it worth your while to comment (and perhaps be called out for your lack of diligence)? This has the added benefit of seeing what happens to those who comment without reading the story.
Commenting can add value. Some stories benefit from active engagement. We all have something to share and more to learn. Reading the story before leaving a comment reduces the chance of looking ignorant, thoughtless or mean. It also enables you to make a meaningful contribution to the conversation. But please, first read the story and then, if you need to comment, be kind. Besides being the right thing to do, it's more likely your voice will be heard. And isn't that the point of commenting anyway?