teens - college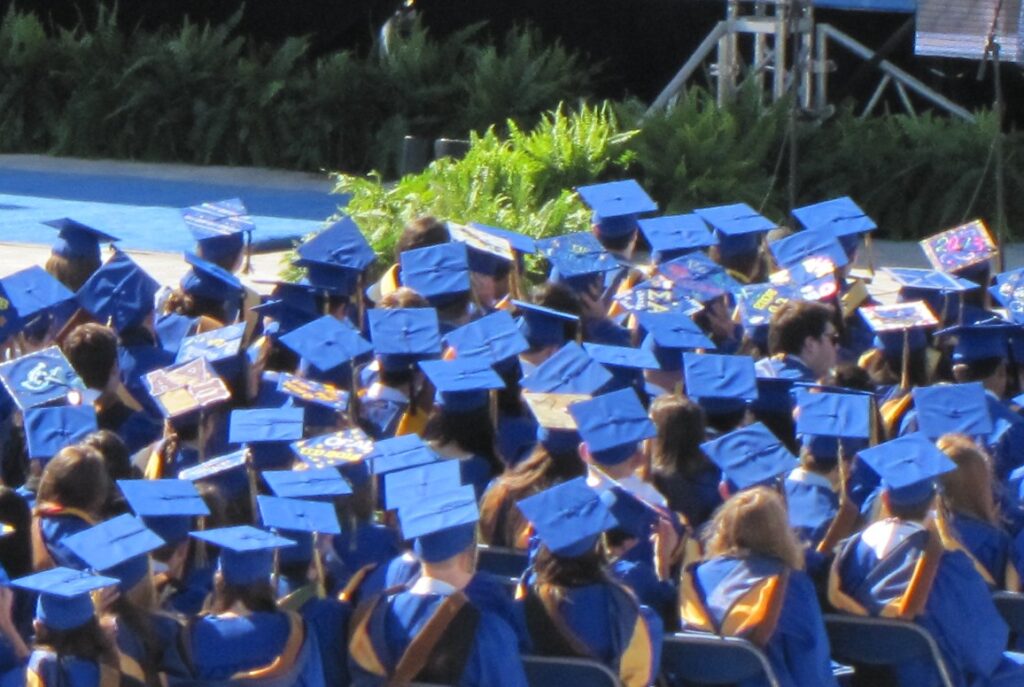 Why Do Graduations Brings on Such Strong Emotions?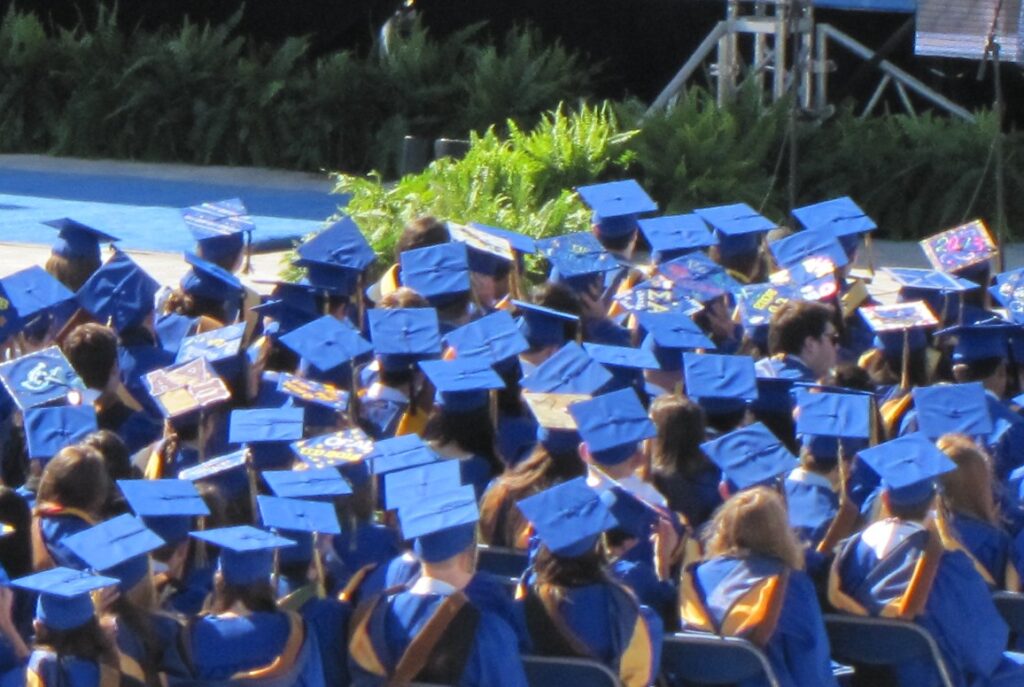 When I became a parent of college grads, I was somewhat surprised to realize that I shed more tears at the high school ceremonies than the college ones. Somehow this didn't make sense.
This may be in part because there were several of "my kids" graduating from high school – my own children, their friends, and those who I watched grow up through scouting and sports.
Though of course I met several of my kids' college friends, we never spent enough time together to develop meaningful relationships, so at those graduation ceremonies, my emotions were only triggered by the names of my own kids. However at the high school graduations, strong emotions were reignited at the mention of each of the teens on that field whom I knew and loved. I was able to envision them as small children. Some of them I knew even before they entered kindergarten.
I sensed I wasn't alone in this. At college graduations, I noted (especially the year we had both high school and college graduates) that families only cheered and applauded their own kids; whereas at high school graduations, parents knew most of the graduates and cheered at each familiar name.
While I was likely the most emotional when my youngest graduated high school, (due perhaps to focusing too much on all of the lasts) when it came to college graduations, I shed the most tears when my oldest graduated. That day, we entered a new stage, one unfamiliar and scary, which was compounded by the fact that she would soon leave to spend a year abroad.
Not only was I wistful at another life milestone, but I also was dealing with the emotions of facing an extended period of time without seeing her (including ALL the holidays). Further, I feared that her oft-repeated pronouncement that she would be getting a job and moving away when she returned home was true, I worried that our relationship was going to change dramatically. I was grieving an anticipated loss and the changes to come.
By the time our last graduated college, I had a better perspective on what it means to parent an adult child. Yes, the relationships with my children changed, but not in the ways I feared. There is much to adjust to, it is very different, but in many ways our relationships are much stronger. I'm still Mom. I'm still needed and wanted, no matter if it is from next door or across the globe.
Looking back, I see that some of those tears were a bit selfish. What I actually was grieving was the loss of my status. Though I often bristled at being known only as [insert child's name]'s mom, I wasn't sure what was next. I had a long list of things I wanted to do "when the kids grow up," but no real plan. For the first time in decades I had no idea what my daily schedule would look like. Though my plans for "when I grow up" are still a work-in-progress, the picture is not as hazy. I once again have become an individual. I'm still a mom, but that's not my whole identity. My perspective has changed.
Like my kids, post-graduation, I have survived and thrived. And honestly, I can't wait to see what next adventure Life on the Other Side brings.