adult children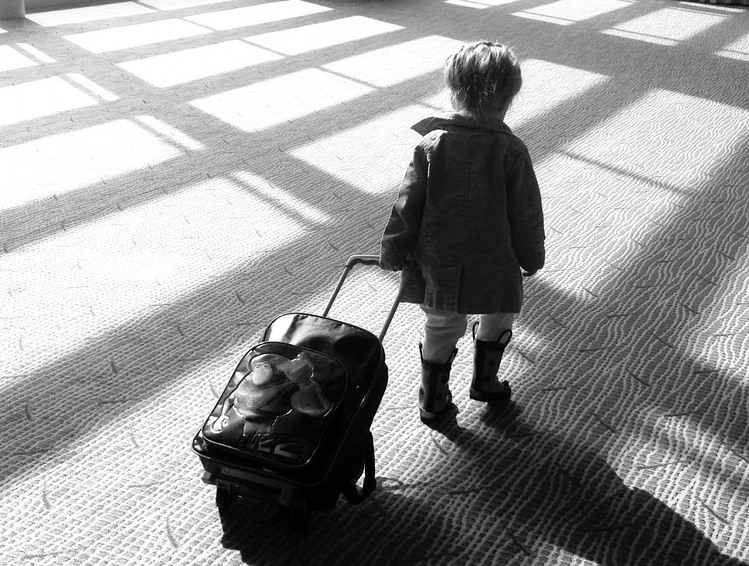 I Didn't Want to, but I Told My Daughter Not to Come Home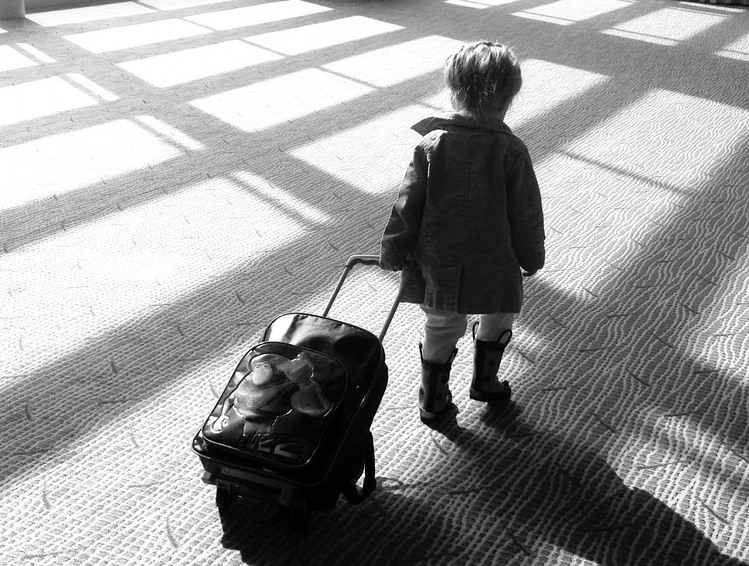 When we first started the college search with our oldest, study abroad was one of her requirements, and was almost as important to her as her choice of major. We were supportive of this interest, believing that travel only adds value to life. We were concerned about the additional costs it would incur, but left the possibility on the table. As it turned out, things didn't work out and she never did a study abroad program.
In spring of her senior year of college, however, an opportunity to go abroad fell in her lap. When visiting her high school teachers, she discovered that a German family had been living in our school district for the previous year and was looking for an au pair to care for their two boys when they returned to Germany that fall. She had studied German in both high school and college, making her a great candidate for the job.
She came home with the proposal, and I tried to point out all the possible issues. She would have a place to live, but the stipend would be minimal and she soon would have loans to pay. She would be living with strangers, this may be manageable for a week or two, but she was talking about an entire year. She would be caring for two young boys. Yes, she helped with her siblings, but this was a much greater responsibility, and she would have to follow their house rules. She would be far away from home, (even at college, she was only an hour away) and would miss events. Yes, she had learned about German culture, but it was not the same as living in it. Undeterred, she set up a meeting with the family.
They liked her, a lot. They quickly decided that she was the one and offered her the position. She had a contract. They would provide a room and a stipend, as well as vacation time; she was responsible for traveling costs there and back. I continued my barrage of reasons for her to not go. I didn't want her to do this. I thought it was a bad idea. I knew I would miss her terribly. She was on the fence, trying to make this decision and then it happened. I convinced her to go. I had posted something on Facebook that she saw as a sign, something about taking chances, following your heart. I was done. Defeated.
The end of the summer, we took her to the airport, the two large suitcases dragging behind her containing everything she would need over the next year. This was very unlike college, where she could swap out clothes seasonally or bring things home and pick up forgotten items. Also unlike college, it would be a year before we saw her again. Watching her walk away, I saw a much younger version of herself, throwing a hesitant glance over her shoulder. I wondered, was she having second thoughts? Was she worried about what was to come? She had made some solo air trips before, but not enough. Was she going to be okay? The tears flowed, comparable to that very first drop off at her college dorm.
She was 22, a college graduate, an adult. But she was still my little girl. Now that she was grown, she was also my friend. I didn't think she was ready for this. I knew she could handle it. How was I going to live without her physical presence for a whole year?
We came home from the airport; our life with her three younger siblings went on. The school year was starting and with it, all the busyness it entails: paperwork, new school supplies, back to school nights, after school activities. I was now used to her going and coming from college and tried to convince myself it was the same. She discovered that through Gmail she could phone home. This helped, as I got to talk to her on at least a weekly basis. We also communicated through Skype, though I have to admit, this made me miss her even more.
All was well, at least through Thanksgiving. This was the first holiday since I became a parent that she was not with me. It was tough, but I got through it. We then moved into the busy Christmas season and I was busy enough to not dwell on her absence for most of the month.
Since she was away, we had to send her gifts early. I also had to consider that anything we went her would need to come home in those same two suitcases she left with. I mailed her gifts with ample time, but they got held up in German customs, and Christmas morning, she still had not received her package. To make things worse, she had also come down with a stomach bug.
We had gotten gifts in the mail from her, and "celebrated" the holiday via Skype. I tried to hold it together, but struggled not to sob. My baby was sick, thousands of miles away and instead of home for the holiday, with her family; she was with strangers who could not possibly take care of her like I could. I missed her and wanted to make her feel better. Seeing her face on the screen made me want to hug her even more.
Although she didn't say so, the separation (especially over the holiday) was affecting her as well. The following month, she called, homesick and unhappy. She wasn't sure she wanted to stay. Things were not what she had expected.
It was then that I faced what is possibly the biggest parenting challenge I have ever had. I wanted, with all of my being, to tell her to come home, to send her money to change her ticket, to get her back with me, where she belonged. What I did instead was to remind her that she had committed to this family; that they were counting on her to care for their children; that she had signed a contract to stay for a year, that she should honor her commitment and make the most of her time abroad.
The family knew she was unhappy, and they were willing to let her out of her contract. Instead, they sat down and talked things through. There had been misunderstandings and miscommunication. A heart-to-heart cleared these away.
After this, their relationship changed. She became much more a part of their family. This was good for her, but I grew jealous. She started to talk about this other mom with affection and I felt as if I had been replaced. On the one hand, I was happy that she had another loving woman in her life (who happens to be the same age as my younger sister), someone who could advise and watch out for her, but on the other, I felt as if this other woman was usurping my place in my daughter's life. My daughter's fondness for her grew, and this bothered me. This other woman was getting to spend time with my adult daughter, talking, cooking together, sharing holidays and vacation time, and I just got to talk to her occasionally .
As her vacation time approached, she talked of traveling, which of course is part of the appeal of spending time living in Europe. Travel there is relatively easy. You can see and experience different worlds without actually going too far. Of course my daughter was going to take advantage of that. Who wouldn't?
She kept me informed of her vacation plans, some of which involved meeting up with friends from home. She spent a few days in England and then went on to Italy. I was fine with England. I knew the friend she was staying with and of course, she knew the language, so getting help if she ran into trouble would not be that difficult. Italy, on the other hand, made me nervous. She would be traveling alone, and her Italian vocabulary was minimal (mostly what she picked up from eating and from the film Life Is Beautiful, plus a collection of phrases from a friend who had studied the language in college).
Having traveled to all three of these countries, I worried about her time in Italy. I know that Italian men appreciate a pretty girl and their idea of personal space is very different from what most of us are used to. I also recalled the brazenness of pickpockets in Italian cities. I gave her advice, knowing there was no dissuading her from taking this trip. She had a desire to see at least some part of Italy (who could blame her) and my daughter inherited my willfulness, so I knew she would go.
On this trip she was traveling light and would not have her computer with her, so I had to deal with the fact that she would be out of touch until she returned (this was before she had a smartphone). She had registered with the State Department and was meeting a friend in the US Army in Italy, so I had to be content with the thought that if something went horribly wrong, someone knew where she should be. Although I had spent four years not knowing where she was at all times, this was different. Tragedies do sometimes strike college campuses, but for the most part, students live in safe bubbles. She was out in the real world where we hear stories about abductions, murders and the sex trade on a too-frequent basis.
My worries were unwarranted. She made friends on the train, and managed just fine with her limited Italian, with an abundance of stories and photographs.
The year was a growing experience, for her and for me. We both learned what we are capable of. She gained lifetime friends and another family, with whom she remains in touch. I learned more about being a hands-off parent, one who can advise and let go.
This was originally published on Parent.co with the title The Long Overseas Flight Out of the Nest