Burgs, Villes and Boros, What's In a Name?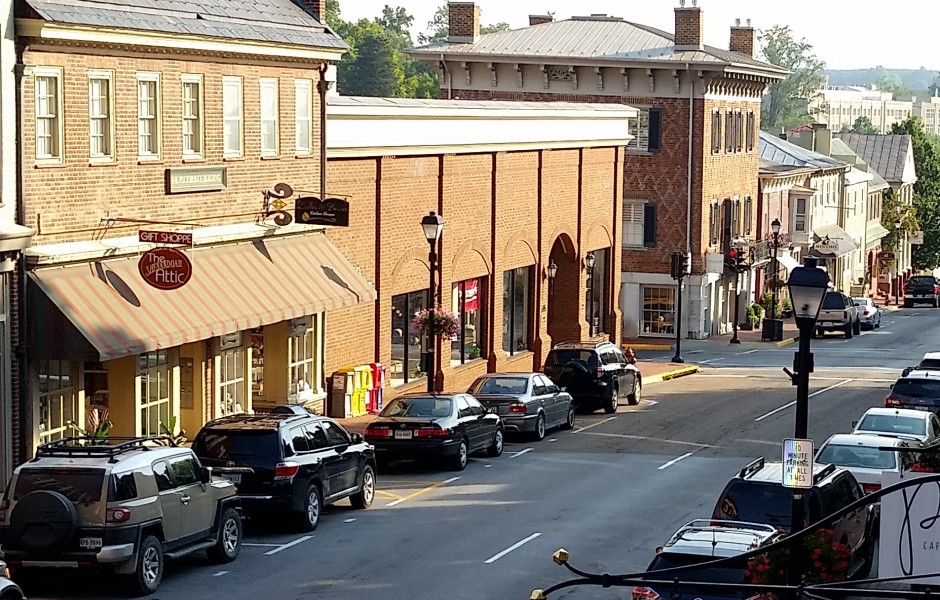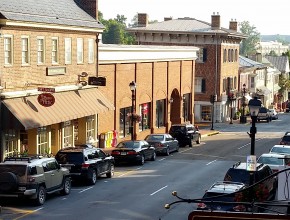 We have been doing more traveling recently and it is interesting to note the signs we pass. Besides the sometimes entertaining advertising billboards, the exit signs indicating nearby towns or streets also attract attention. Once you get out of the familiar bubble you call home, there are notable differences in town names, making one wonder where they came from.
Of course the origin of some names are regional. They may reference geographical features (such as a brook, rock, mountain range or river) or celebrate a notable resident. It is fairly obvious when you are in an area that was once populated by Native American tribes as town names are often derived from these native languages. Likewise, even if you were dropped blindly into an area, you can tell what the most common nationality of an area's founders was. Many of these towns take the names of towns in other countries, sometimes prefaced by "New" and other times simply adopting the name of their hometown.
One trip this summer raised an interesting question: Why are some towns  -villes, while others are -burgs? (Not to be confused with -bergs, which is an ending for a surname). What is the difference between towns, cities and boros? Naturally the answer lies in the etymology of the words. (Something I enjoy discovering.)
Sometimes the difference is a matter of size. Cities are the largest communities, towns are smaller. Smaller still are villages. The suffix -ville is derived from the French, meaning city or town. In the Middle Ages the word referenced a farm. It is sometimes used as a shortened version of village which is defined as a community smaller than a town and often in rural areas. Early villages often depended on agriculture, with homes fairly close to one another while the farmed land surrounds the living space. Fishing villages of course were adjacent to water. In many cases, these early villages later grew into towns or even cities. (An interesting side note: the word villain of the same root originally meant feudal serf, not the nefarious person we associate with the word today.) However, many towns ending in -ville  are simply named after people, as many surnames end with the suffix.
While today the terms town, village and borough are sometimes synonymous, they started as very different communities. The origins of boroughs -burgs and -burys are seemingly intertwined and all involve castles. Merriam Webster defines a burg as an ancient or medieval fortress or walled town.
In the 12th century, King David I created the first royal burghs, in Scotland and northern England, which were often settlements under the protection of a castle. They were communities that served as the center of trade for more remote areas and were largely self-governed. These were similar in nature to the boroughs of the United Kingdom. Interestingly, the Scottish "burgh" has the same pronunciation as the English "borough" and both share the same Old English root, buhr which originally meant fortified town or proto-castle. In German, the word burg means castle or fortress and has likely grown to refer to cities as so many cities grew around castles. Other languages have similar words and all seem to refer to a protective barrier such as a wall or rampart. Medieval boroughs were formed by a royal charter and were early urban centers. They functioned as independent entities under the crown and paid taxes to and had representation in the national government. Today boroughs indicate an incorporated town with lower status than a city.
While not as common in most of the  U.S, some communities have the suffix -shire, derived from the Old English scir, which refers to a county. Naturally, towns with this ending are more common in areas settled by immigrants from the U.K. The Old English ceaster has become chester, meaning a Roman town or city, which is derived from the Latin word for a castle or a fortified place. According to Webster's Unabridged Dictionary, Chester is the only English city with the walls still intact, implying a level of security.
Many towns are proud of their history and keep records of their founders. Sometimes place names change, possibly when it makes financial or political sense to combine communities or even to honor a new hero. Do you know the origin of your hometown's name?