How to Beat Writer's Block and Have a Better Life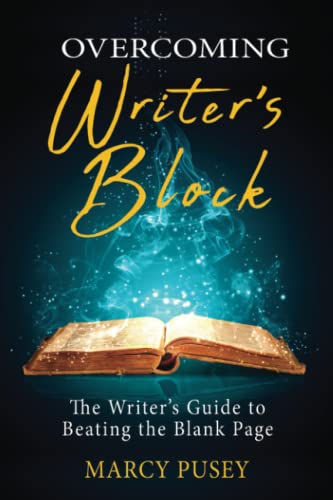 Overcoming Writer's Block, The Writer's Guide to Beating the Blank Page by Marcy Pusey is much more than a book on writing; it is a book on the "psychology of creative blocks" that will help the reader understand how he or she works and learns best. The book explores common reasons people get stuck, delves into the brain science behind these reasons, and offers practical ways to move forward.
The author emphasizes throughout that each person, and their story matters, and deserves to be heard. Her approach is holistic; she shows that creative blocks can stem from physiological issues as well as psychological ones. She explains how writer's block can take on different forms and lists five different types. A chapter is dedicated to explaining each type, and useful suggestions are offered to overcome these challenges.
The reader learns more about how the brain works (which is fully subconscious) and how we can retrain our brains to be more effective, not only in our writing, but also in our lives. The author recognizes that solutions are not "one size fits all" and encourages the reader to explore their own lives and habits to determine which methods will work best.
While not overly academic, each chapter gives us the chance to "geek out on the brain," and learn how powerful our subconscious is. We then get to "look under the hood" to learn what changes we can make to be more efficient, and are offered "pro tips," or actionable advice we can use to make our writing the best it can be.
This is much more than another "how to write" book. While it does offer helpful advice on getting words on paper, it also encourages self-reflection and shows the importance of healthy thought patterns that can improve our self-image and better our lives.
Note: Though a digital copy was provided free of charge, no compensation was provided for this review. It is the honest opinion of the writer. KY