Help Kids Cope With Grief With the Heaven Phone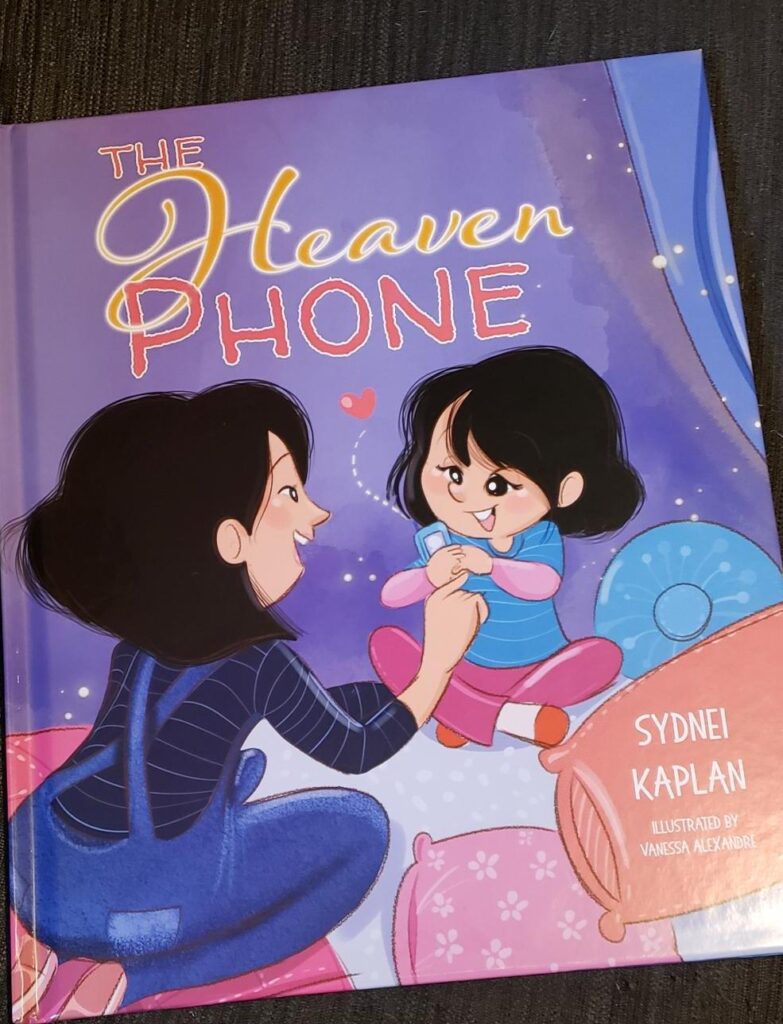 All children will at some time deal with death. This may be a pet or a human, someone close to them or close to one of their friends. Parents often worry about how to help their children cope with very big feelings, especially if they have big feelings of their own. The Heaven Phone by Sydnei Kaplan may be just what they need.
A charming and useful picture book written in rhyme, it reassures us that death doesn't have to stop us from sharing our thoughts and words. We don't even have to speak the words out loud to talk to people in heaven – we need only to think or talk with our hearts to feel their presence. Any phone can become a "heaven phone" to maintain a connection with loved ones who are gone, even when those loved ones are unable to speak back.
Kaplan shares in her dedication that the book was inspired by her daughter, who coined the phrase "heaven phone" while she was seeking a way to talk to her grandmother who died when she was very young. The author states outright that the book reflects her spiritual beliefs, though adult readers can easily adapt it if needed to better match their own beliefs. She has thoughtfully also included conversation starters and suggested activities that offer additional ways to help children (and perhaps ourselves) work through grief.
We all deal with the complicated emotions surrounding death at some point. This book can provide comfort and spark meaningful conversations for people of all ages. It would be a worthwhile addition to any family bookshelf.
Note: An advance reader copy was provided free of charge, but no compensation was provided for this review, which expresses the honest view of the writer. KY