A Dozen Wonderful Picture Books I Discovered This Year
Like many readers, I have a Goodreads account and set a reading goal. While I don't need this encouragement to read (I always want to read), it serves as a good reminder when I am letting other things get in the way.
I read for pleasure. I read to learn. I read to learn to write better (who better to learn good writing skills from than other writers). While I spend much of each day reading, only a fraction of it is books. I've been working to change that. This year I have been learning a great deal about writing picture books (which most writers agree is harder than books for older children), and have read more recently than I have since my kids were small.
With the holiday season coming up, I thought I would share (in no particular order) some of the wonderful picture books I discovered this year. Any of these would make a great gift.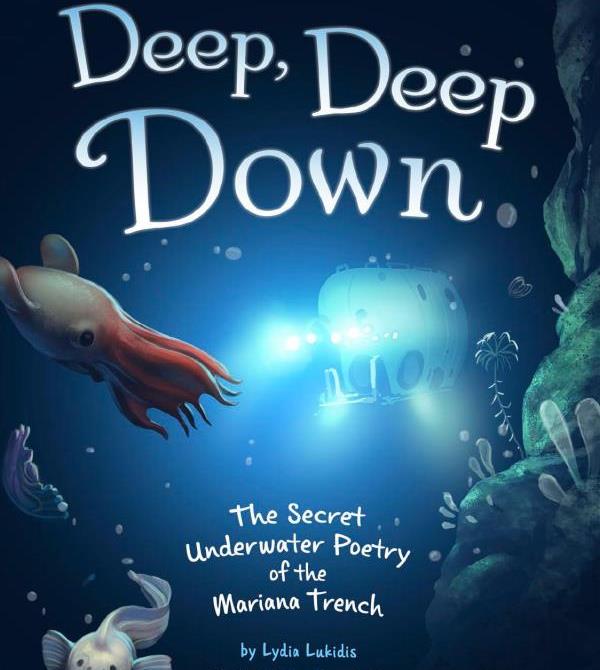 DEEP, DEEP DOWN: THE SECRET UNDERWATER POETRY OF THE MARIANA TRENCH, written by Lydia Lukidis and illustrated by Juan Calle, is a beautifully illustrated picture book that takes the reader on a journey into the deepest oceanic trench in the world –the Mariana Trench. Lovely imagery takes the reader on an adventure; we travel deeper with each page turn until we reach the bottom and learn what creatures dwell there.

Informative sidebars on each spread provide additional information about how these sea creatures' bodies are specially adapted for the harsh environment. The book concludes with even more fascinating facts about the Mariana Trench, including an useful visual: an illustrated diagram that shows the various sea life living at various levels.
THE DARK IS YOUR FRIEND is a charming picture book written and illustrated by Brittany A. Meng. Little Hedgehog asks about the dark and is reassured that the dark is her friend.This book is beautifully illustrated by the author and shows not only Little Hedgehog, but also some of her forest friends settling in for the night. The words and images are soothing, making it a great choice for a bedtime story.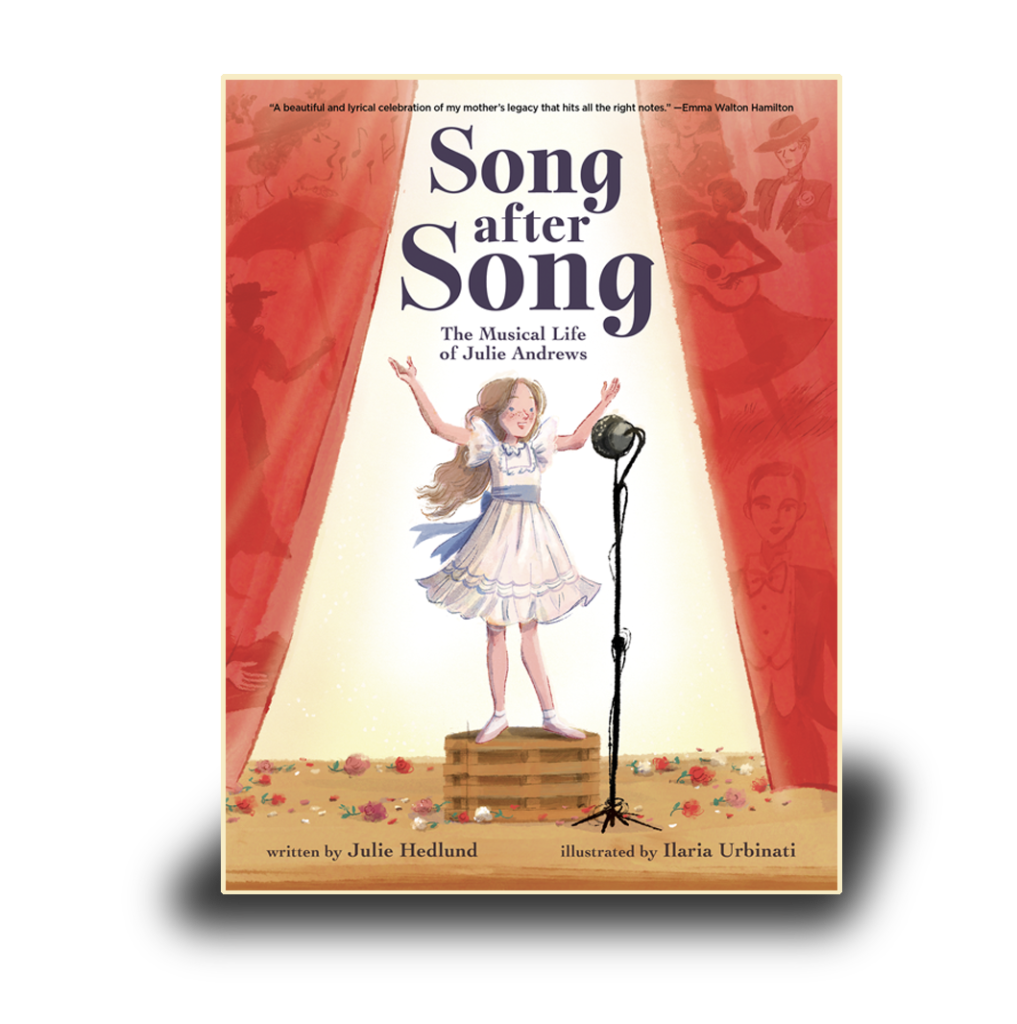 Julie Hedlund's picture book SONG AFTER SONG is a lovely tribute to the actor/singer/author Julie Andrews. Information about the artist's life is presented in a gentle manner, yet relays how difficult her childhood must have been. It includes a number of facts that many of Andrews' fans are likely unaware of and will be excited to learn about. Charming illustrations by Illaria Urbinati add even more depth to the story. This is a picture book for adults and children alike.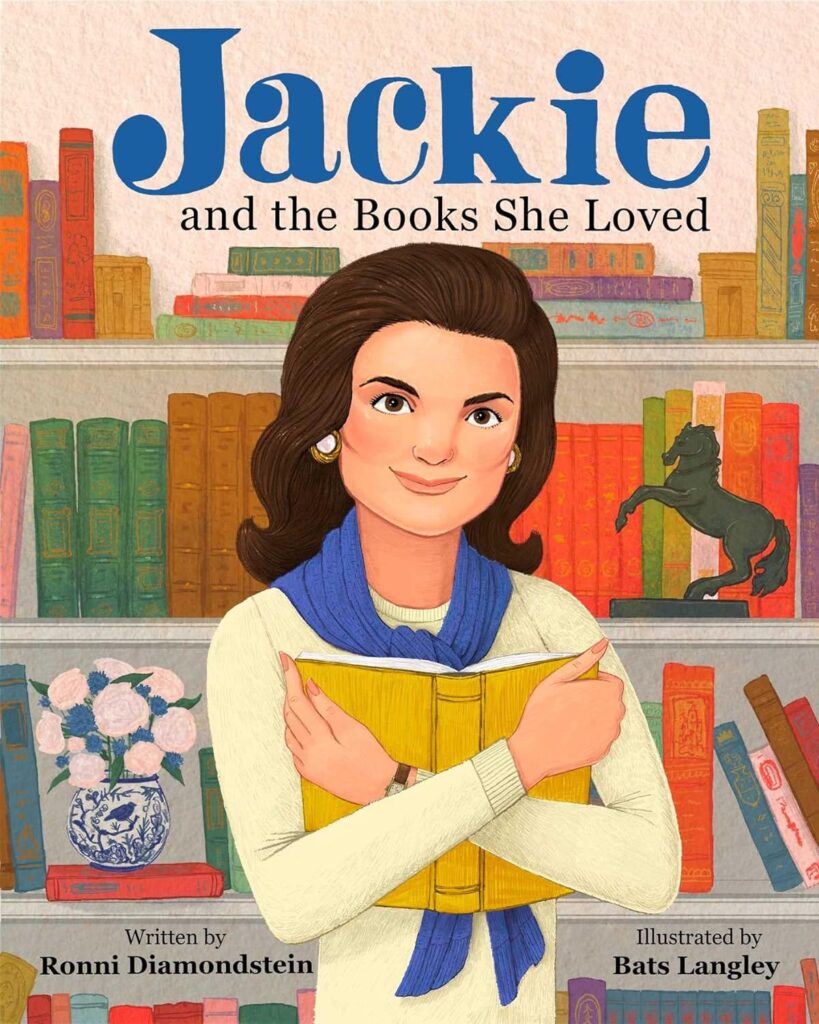 JACKIE AND THE BOOKS SHE LOVED is Ronni Diamondstein's first picture book biography. This inspiring picture book about Jacqueline Bouvier Kennedy Onassis shows her as much more than a former first lady.
Rather than focusing on things such as what she wore or to whom she was married, this book shows Jackie as an intelligent and creative girl who found a way to follow her passion as a woman. It tells of her love of reading, her background as a writer and her lifelong love of books. Bats Langley's charming illustrations show Jackie's very human side, while being unmistakably the person we have come to know as Jackie O.
Signed copies can be purchased at the National First Ladies Library & Museum, or through the author's website.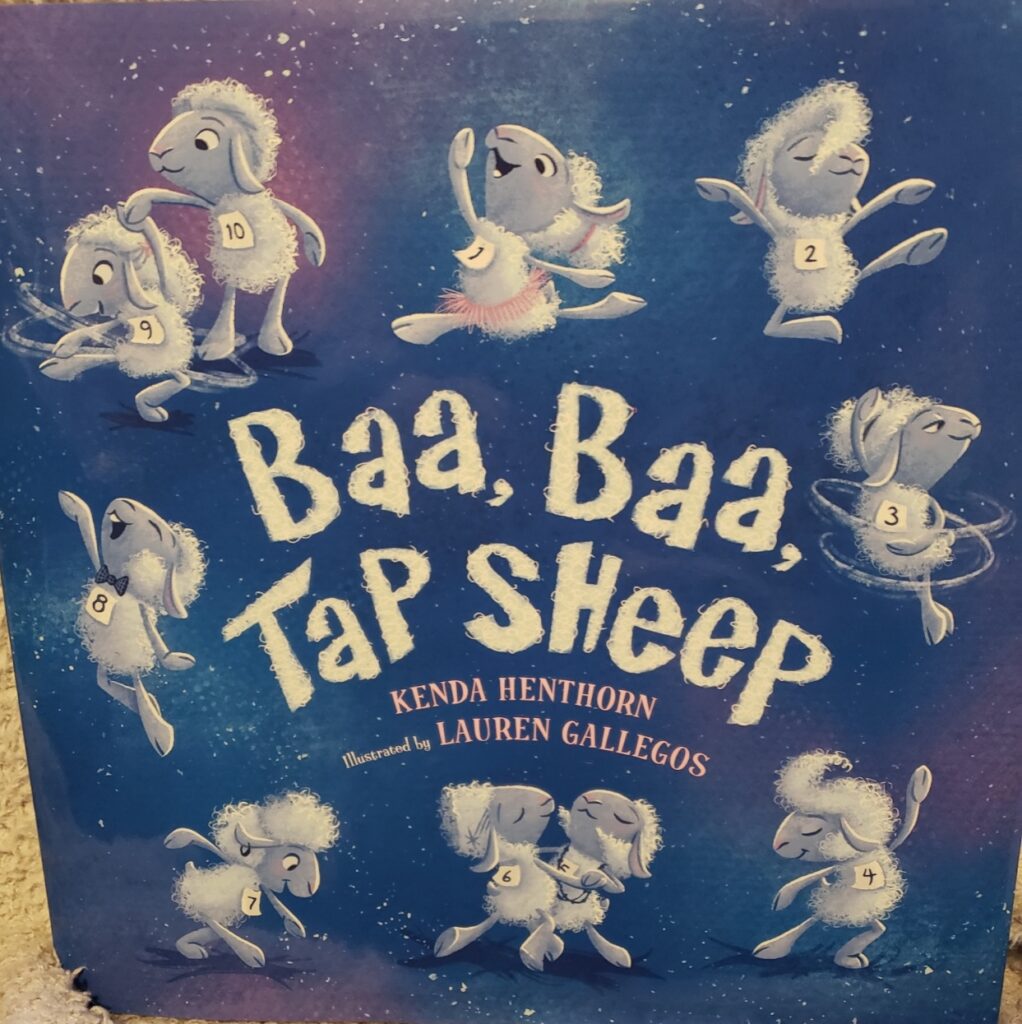 BAA, BAA, TAP SHEEP by Kenda Henthorn, is a charming lyrical picture book that gives new meaning to the idea of counting sheep. Lauren Gallegos' sweet illustrations show ten little sheep dancing away, getting drowsy, and fighting sleep. In a fitting conclusion to a lullaby, they do eventually settle down, snuggling in for the night with the human children who conjured them up.

With multiple levels: a counting book, a lullaby, a primer on dance styles, this book is sure to please children and adults alike. My adult dancer daughter loves this as much as I do.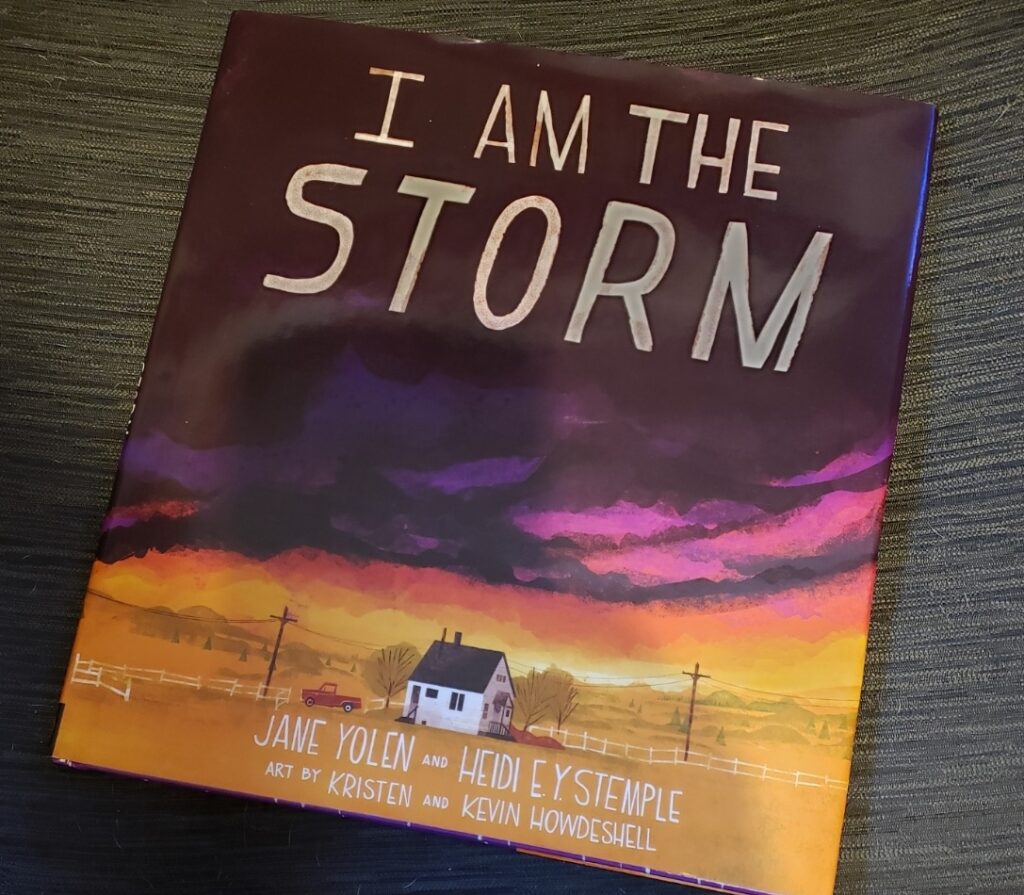 I AM THE STORM by Jane Yolen and Heidi E Y Stemple is a treasure on many levels. It informs readers about intense weather conditions that tend to happen in various climates. It reassures readers that storms pass; they can safely ride them out. It shows us that we "are strong and powerful," just like the storms.

The beautiful illustrations by Kristen and Kevin Howdeshell are somehow both intense and comforting.
Autographed copies can be purchased through a link on the author's website.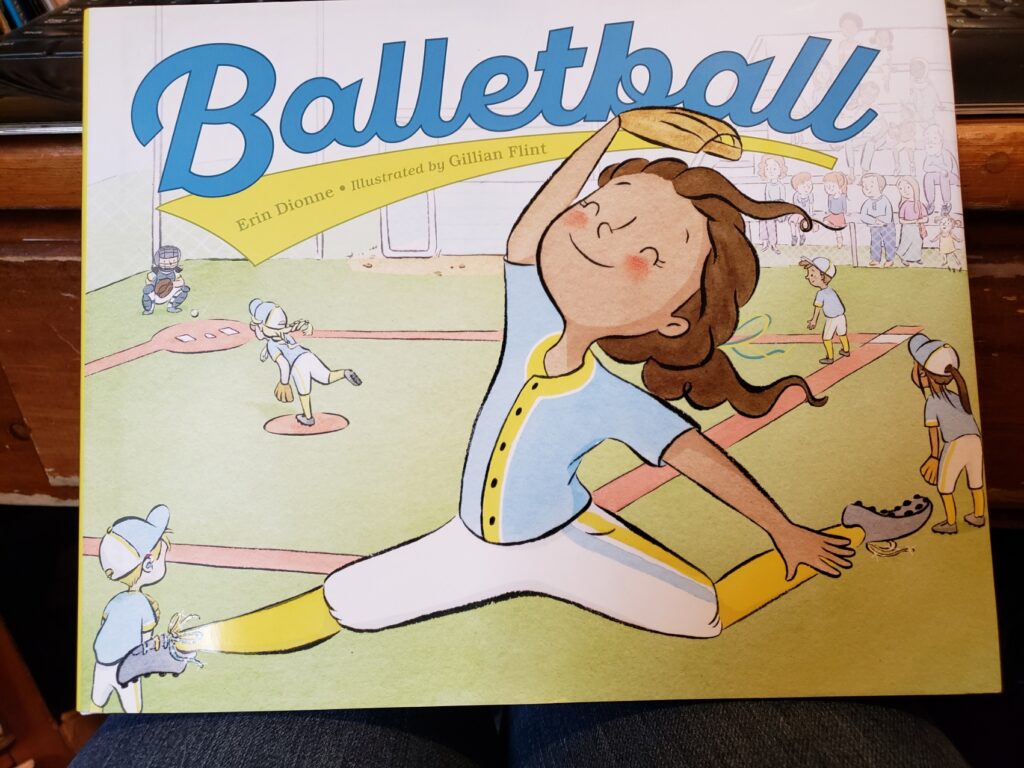 BALLETBALL by Erin Dionne and illustrated by Gillian Flint tells the tale of a young ballerina who begrudgingly plays baseball.
While personally, I would have been the child in the opposite shoes (no matter how much my mom tried, I was NOT going to wear a tutu), I was charmed by the patient coach who pointed out how skills can be transferred. Every parent can relate to having a child complain about an activity, and the struggle to convince them to stick with it. Kids will see that trying something new can be fun!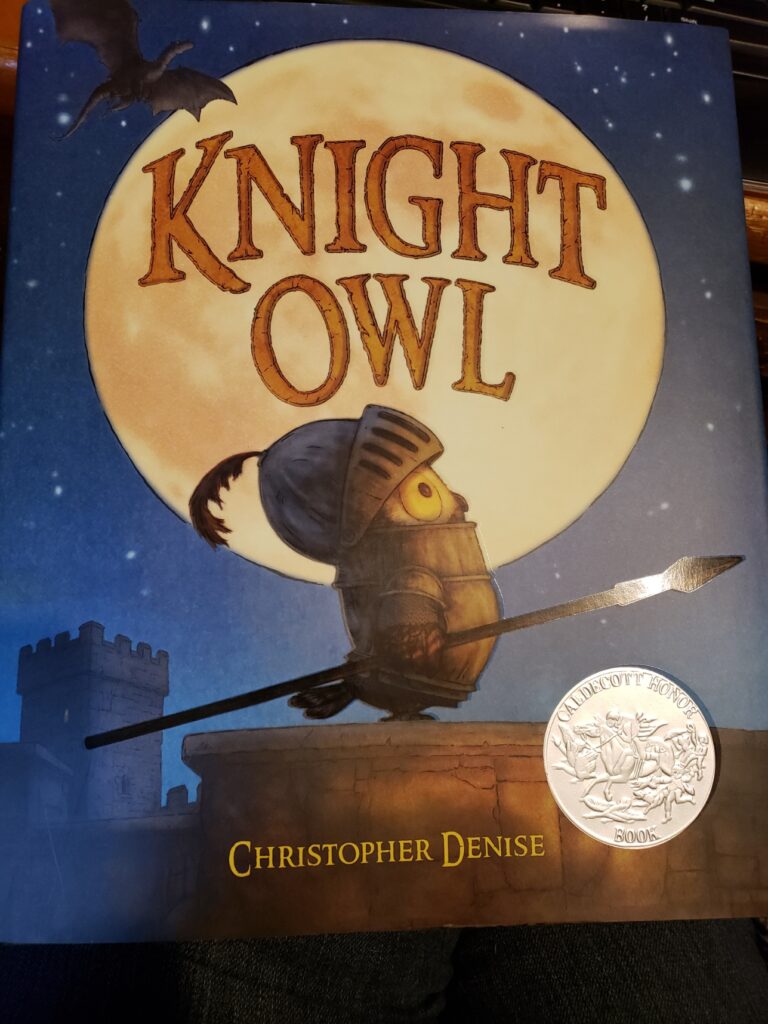 KNIGHT OWL, written and lavishly illustrated by Christopher Denise is absolutely charming. The story of a owl who is also a knight is magical and the illustrations add even more layers (as a good picture book should). I got a laugh in the signing line when I admitted this book was for me (and loudly proclaimed that we are never too old for picture books) but am thrilled to add this to my collection. I look forward to sharing it with the next generation in my family.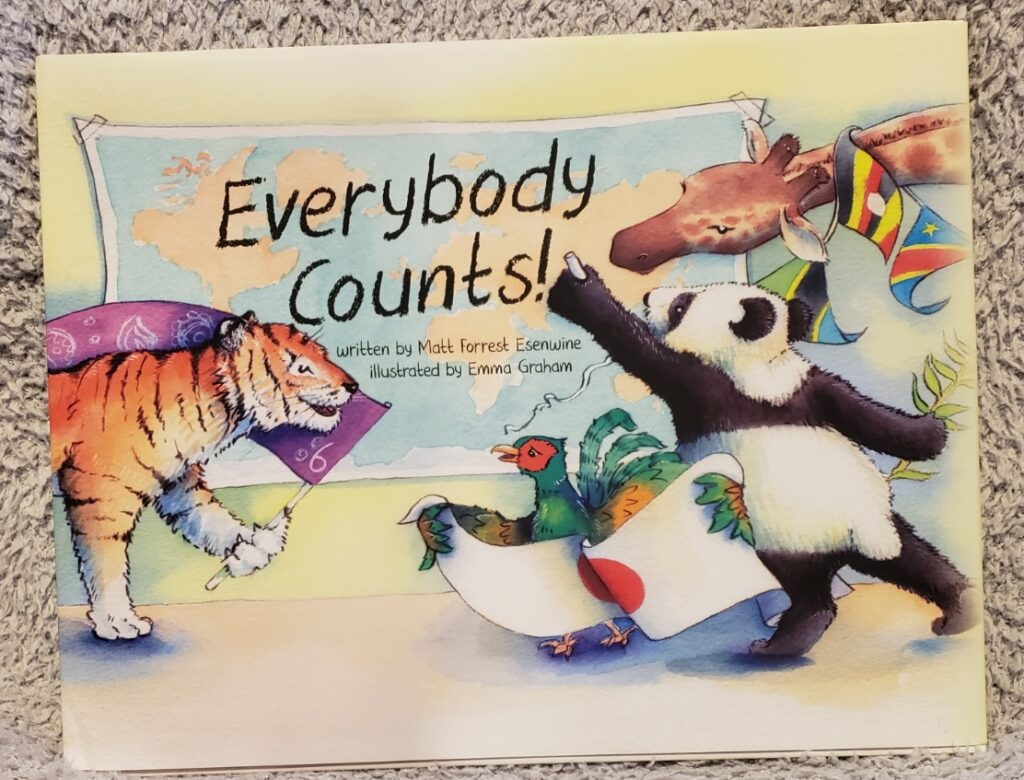 EVERYBODY COUNTS! by Matt Forrest Esenwine is a counting book, but with a multilingual twist. The author has added yet another layer with the delightful addition of mouth-watering descriptions of various ethnic foods. You can purchase an autographed copy through the author's website.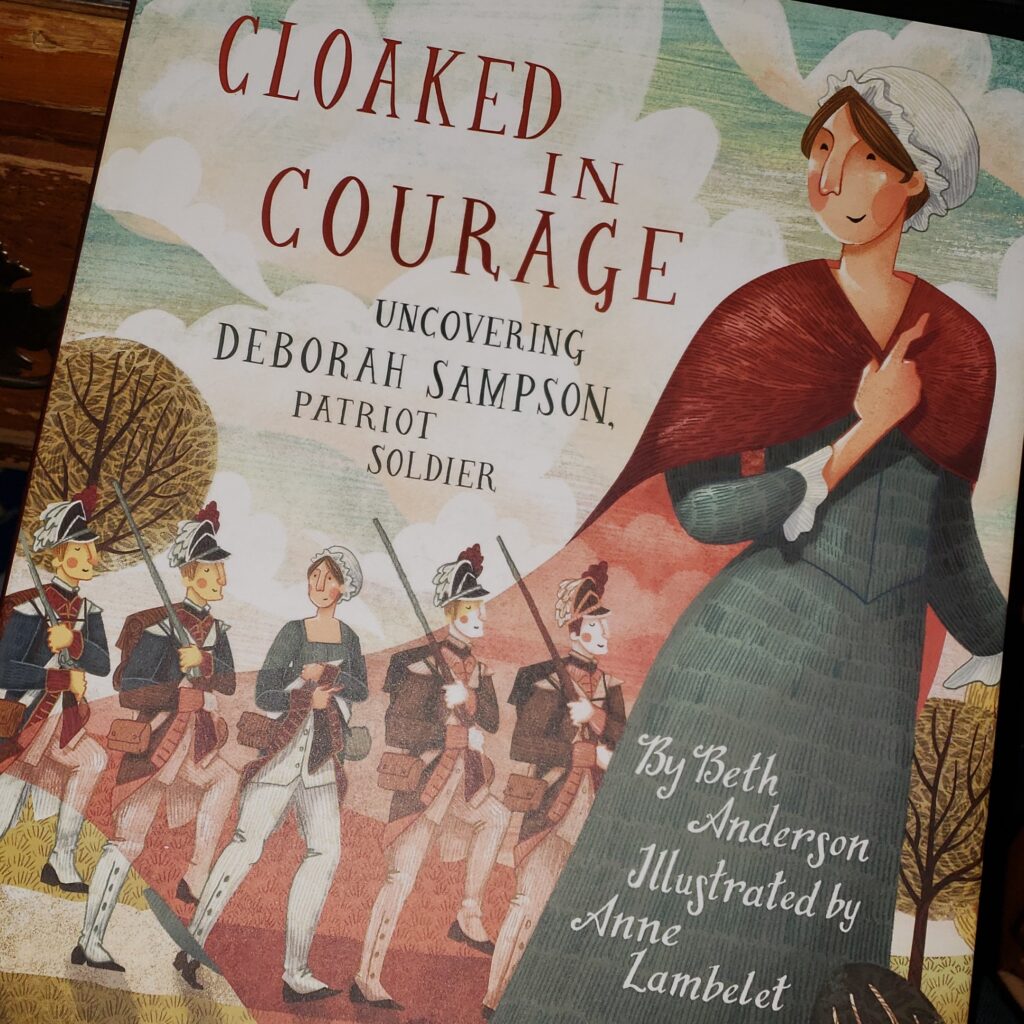 CLOAKED IN COURAGE by Beth Anderson tells the story of Deborah Sampson, one of the first female soldiers in America. While the words relate Deborah's life, Anne Lambelet's illustrations bring us back to the 18th century, where life for children was very different and "the rebel spirit was in the air."
See the link on the author's website to purchase an autographed copy.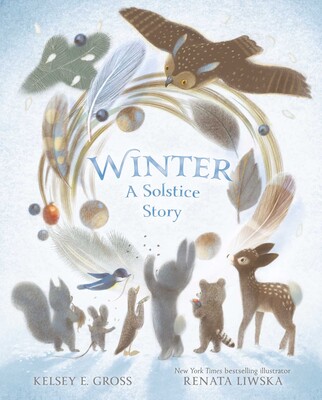 WINTER, A SOLSTICE STORY by Kelsey E Gross and illustrated by Renata Liwska is a lyrical celebration of the winter solstice. In this beautifully illustrated book, the forest animals come together to create a festive celebration for the longest night of the year. Children of all ages will be enchanted by this sweet story of friendship and soothing illustrations.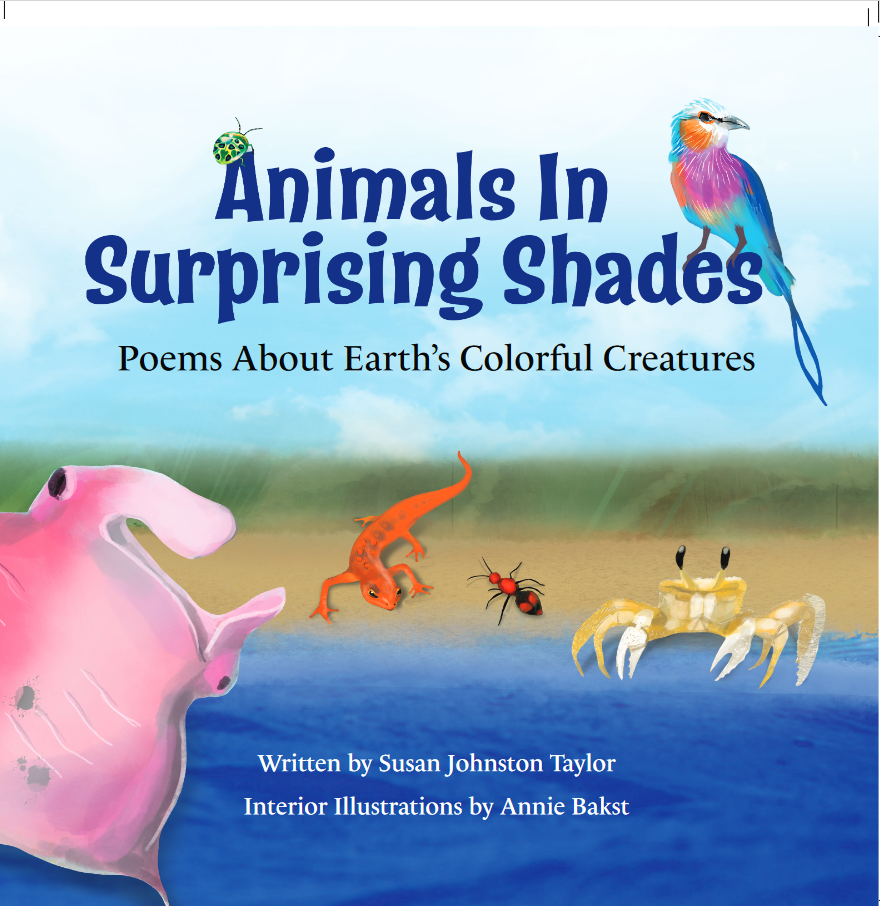 ANIMALS IN SURPRISING SHADES by Susan Johnston Taylor with illustrations by Annie Bakst, is an entertaining and informative look at some of the colorful creatures that we might someday be fortunate to see.
This collection of poems about crawling, swimming, and flying critters is accompanied by fun facts about these fascinating creatures as well as information about each poem's structure and form. Readers may even be inspired to try writing a poem of their own!