adult children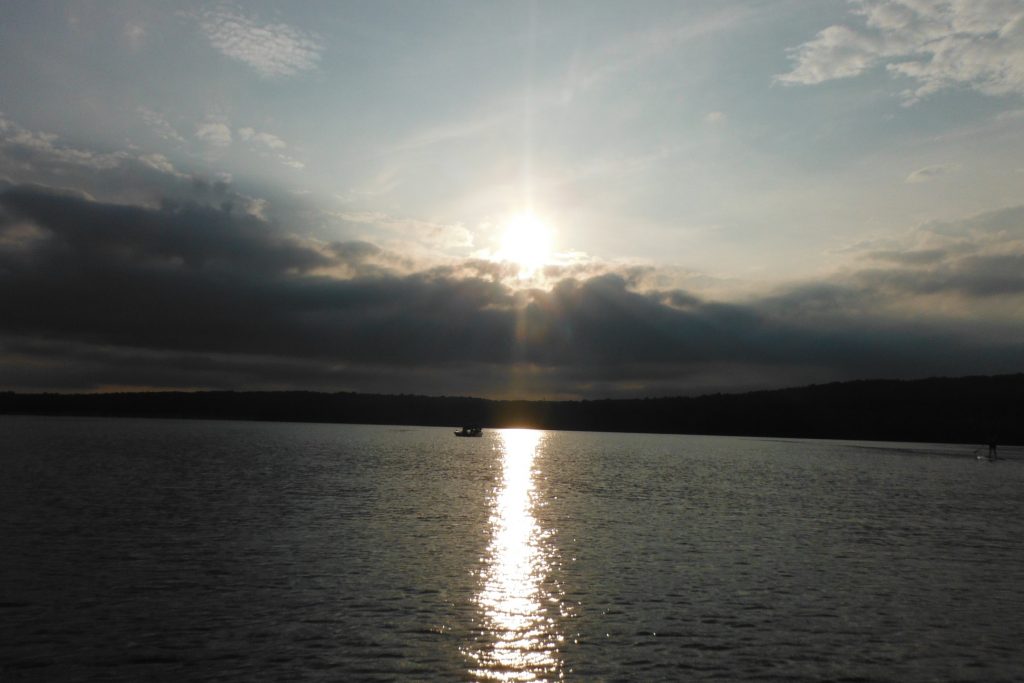 A Parenting Milestone, Your Kids Encourage YOU to Persevere
My kids push me – in a good way. Over the years, 'I've tried many new things because of them. Sometimes it's been something I've long wanted to do, other times it's something they've chosen.

A couple years ago, my daughter and I tried stand up paddle boarding. While I did take an unexpected swim in the process of learning, I loved it. We said we would go back, but didn't have another opportunity until recently when LL Bean offered a free class.

Once we got on the water, a storm blew in, quickly ending the class before I even attempted to get on my feet. I took another class with a friend last week and realized that now, being two years older and more aware of my joints, it was much harder. I paddled while sitting most of the afternoon. My fear of falling had grown.

This past weekend we were offered a make-up class for the one abruptly cut short. I wasn't sure I wanted to go: it was hot, the lake water was a bit mucky the week before (likely due to storms), and I felt sure it would be another sit down paddle boarding experience. But my daughter wanted to go and I knew she wouldn't go alone. Plus, I had been looking forward to trying again, and I rarely turn down a chance to be on the water, no matter the vessel.

Early in the class, I managed to get on my feet, for a minute or so, and then feeling unsteady, chose to sit. After beating myself up for being such a chicken, I tried again, and again, and again, each time staying standing longer. (I became very good at quickly dropping down, in a rather noisy, showy fashion.)

While I can't say I mastered standing on a paddle board, I did conquer the fear. I woke up the next morning wanting to go again – right away.

I could have skipped the class. My daughter said it was okay if I changed my mind and didn't want to go anymore. We could have made plans to go another time. BUT I knew we likely wouldn't, especially if I held onto this fear. I told myself it would be okay if I sat while paddling, and honestly, everyone was okay with that – everyone but me.

I left the class thanking my daughter, thinking that this was an interesting twist. It reminded me of times my kids discovered they actually enjoyed an activity I planned, one they had begrudgingly gone along with, simply because I asked them to.

I guess I'm at the stage where things start to shift, when the kids gradually become the experts, the planners, the encouragers. It's a bit surreal, but in some ways, it's very nice.