A New Perspective in Parenting: a Supportive Scaffold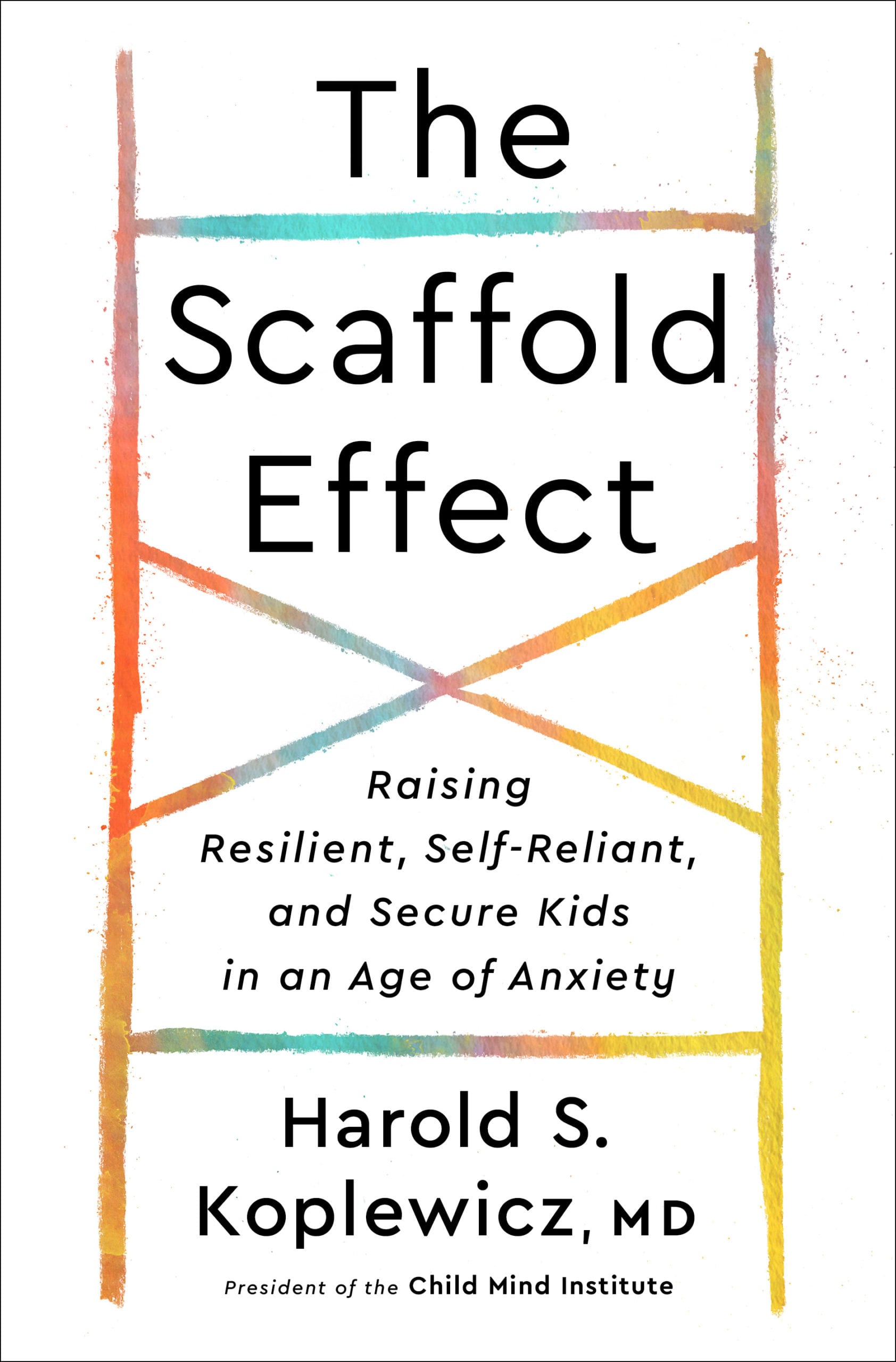 There are lots of parenting styles which have prompted comparisons of parents to non-human objects. In essence, parents have been called tigers, helicopters, snowplows, and lighthouses. To that list we now add — building materials? Yes! In his new book, child and adolescent psychiatrists Harold Koplewicz likens parents to the lattice-like structure placed around a building as it is being built or repaired. And he does so convincingly.
The Scaffold Effect, Raising Resilient, Self-Reliant, and Secure Kids in an Age of Anxiety is a parenting book that covers all stages of development, from toddler to teen. It presents the idea that parenting done well is like a scaffold: a protective, supportive framework put in place during periods of growth which is then removed when the structure is able to stand on its own. When there is a need for some extra TLC or repair, the scaffold may be put back in place and then removed again. This process can be repeated as needed.
Throughout the book, Koplewicz focuses on building relationships. When children misbehave, he says, parents should use positive discipline; not punishment. Children need to be taught what they should do and provided with the framework they will need to be independent adults equipped to deal with adversity.  They need parents to model communication and coping skills and to support them as they work on those skills.
The book presents common issues parents face and offers specific strategies to provide structure, support, and encouragement. It explains that parents should set clear boundaries, offer guidance, and cheer their children on when they succeed, and help set them on the right path when they falter. The book suggests ways parents can help their children grow by using patience and warmth, dispensing discipline dispassionately, and monitoring without being intrusive. It also encourages parents to be aware both of their own biases and their child's individual needs. Charts in each chapter address common mental health issues and break down which behaviors are normal, which may be a sign for concern, and when you should seek help.
As children enter adulthood, the scaffold is removed, layer by layer.  When (not if) it is necessary, Koplewicz says, the scaffold may be put back up temporarily. As children grow into teens and young adults, the parental role shifts to one that is more advisory in nature, but there is no magic age where children "become" adults nor should this be expected.
Parents will be happy to find that The Scaffold Effect provides solid parenting advice, in a way that is guilt-free. An early chapter points out that parental burnout is very real, essentially making the point that parents need to tend to their own needs before they can effectively help their children. This book also reassures parents that everyone makes mistakes sometimes and that change is possible even when behavior (the parent's or the child's) is seemingly already ingrained. While no one wants to be compared to building material, this metaphor makes sense.
Note: Though an advance digital copy of this book was provided free of charge, no compensation was made for this review and the opinions are exclusively mine. KY