Woof! New Children's Book Reveals The Truth About Dogs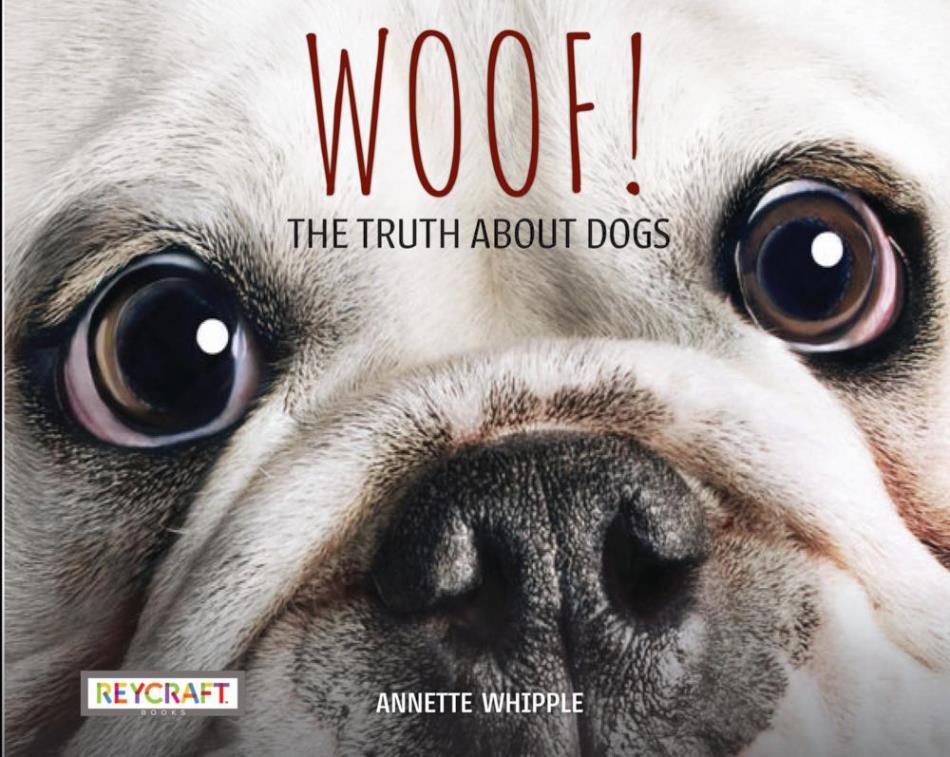 WOOF! THE TRUTH ABOUT DOGS by Annette Whipple explores some of the "whys" about dogs that children, in particular, are eager to learn.
A detailed question-and-answer book, illustrated with beautiful in-your-face photos of dogs and charming sidebar illustrations by Juanbjuan Oliver, it answers the questions:
Do dogs sweat?
Why do dogs smell butts?
Why do dogs chew shoes?
And much more.

A great introduction to dog behavior, this informational picture book also provides simple, yet effective directions on how to behave around a dog you are first meeting. Readers will appreciate the accessibility of the dog facts, which may prompt further questions and conversations, particularly about dogs actually met in person. The book also addresses the fact that some dogs are not simply pets but also have careers, (such as police and service dogs). The rules for approaching them may be different. In addition, the author has spread interesting tidbits of information throughout, to further explain why dogs act the way they do and reinforce the concept that dogs have established close bonds with humans over time.
The second book in the The Truth About series, Woof! also includes an abbreviated list of dog breeds, a number of suggestions of things kids can do to help dogs, and directions for a simple do-it-yourself dog toy. Children are certain to pick up WOOF! THE TRUTH ABOUT DOGS to read, in part or whole, over and over again, making it a welcome addition to any classroom or personal library.
Note: Though an advance digital copy of this book was provided free of charge, no compensation was made for this review and the opinions are exclusively mine. KY