Learning The Truth About Frogs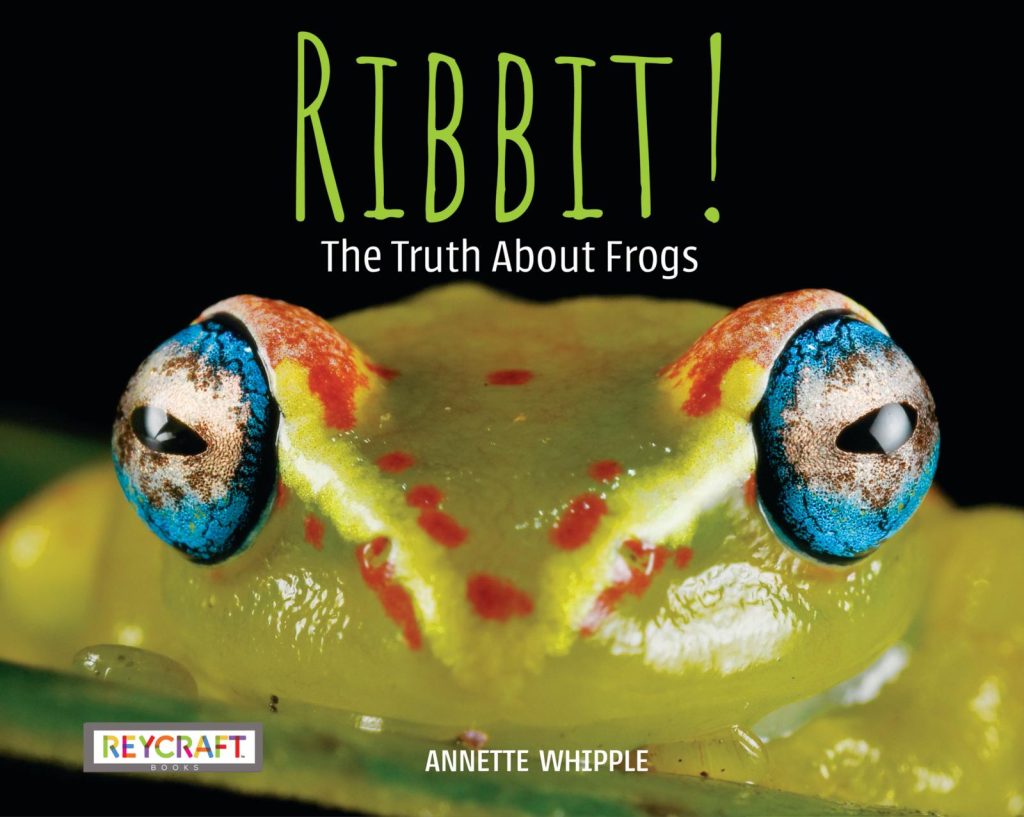 Did you know that all toads are frogs (but not all frogs are toads)?
Or that frogs have a lot to say, but few actually say "Ribbit?"
Or that it's important that frogs blink when they eat?
Ribbit! The Truth About Frogs by Annette Whipple shares these facts plus a whole lot more. This book, part of a series of "Truth About" various animals not only shares fun froggy facts, but also offers ways to find frogs in the wild. It addresses the importance of doing your homework before bringing a frog into your home as a pet and separates the fact from fiction in frog lore.
Full of delightful photographs and color illustrations accompanied by frog commentary, Ribbit! would be equally at home in a classroom or on a child's home bookshelf. For those who want more truth about frogs, the author has put together an educator guide of activities to keep frog aficionados busy for hours. (Guides for owls and spiders, also part of the "Truth About" series are also available at the author's website.)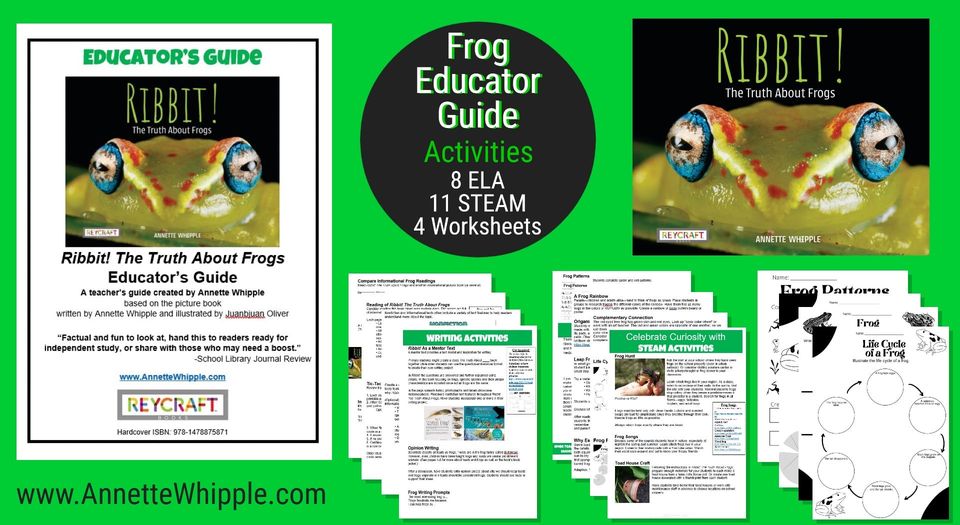 Note: Though an advance digital copy of this book was provided free of charge, no compensation was made for this review and the opinions are exclusively mine. KY